Climate change-related disputes have evolved beyond damages-based claims to a new and diverse class of legal action. As courts continue to expand their role in facilitating change, governments, industries and companies are facing unprecedented judgments with serious implications for business and life. We consider the key themes emerging from climate change-related disputes in Europe and beyond.
Legacy of Urgenda in Europe
As public and political pressure on climate change issues and commitments increases, Europe is witnessing more and more climate change-related legal claims. Unlike prevalent climate change-related causes of action in the US, which seek compensation and mitigation regarding alleged climate damage, European claims typically seek to impose obligations on governments and energy companies.
Following the landmark ruling by the Dutch Supreme Court in Urgenda v Netherlands, rights-based claims have become increasingly common. In Urgenda, the Supreme Court upheld the 2015 decision of the District Court of The Hague, ruling that the Dutch government had acted in contravention of its duty of care under Article 2 (right to life) and Article 8 (right to respect for private and family life) of the European Convention on Human Rights.
In what some have described as the first successful 'climate justice' case, the Supreme Court held that the Netherlands must reduce its greenhouse gas emissions by at least 25% by 2020. This was the first decision by any court in the world ordering a state to limit its greenhouse gas emissions for reasons other than ensuring compliance with statutory mandates. The ruling has had a direct and measurable impact in the Netherlands. Following the final decision, the Dutch government has committed to reducing its coal-fired power station capacity by 75%, and has implemented a €3bn package of measures to reduce greenhouse gas emissions.
The Urgenda decision has provided clear encouragement for further claims of this nature. In Milieudefensie v Royal Dutch Shell, a group of non-governmental organisations and more than 17,000 Dutch citizens are seeking to extend the duty of care established in Urgenda to private corporations. If successful, energy companies would also have a duty of care to proactively assess their impact on the environment and reduce greenhouse gas emissions.
The introduction of further regulatory and statutory mechanisms related to climate change is also assisting claimants. For example, France has seen an increase in climate change-related disputes following the introduction of the 2017 Corporate Duty of Vigilance law. This legislation applies to large national and multinational corporations, imposing an obligation on them to identify and prevent risks to human rights and the environment that could occur as a result of their business practices.
In October 2019, six non-governmental organisations, including Friends of the Earth, used these obligations to bring claims in the Nanterre Civil Court of Justice against energy company Total in relation to its activities in Uganda and Tanzania.
In January 2020, the court concluded it did not have jurisdiction to determine the claim on the basis that the vigilance plan was directly linked to the management of a company and therefore related 'to commercial companies' within the meaning of the French Commercial Code. This decision was upheld by the Versailles Court of Appeal in December 2020. However, on 11 February 2021, in a separate litigation brought against Total under the Corporate Duty of Vigilance law, the Civil Court of Nanterre this time ruled that it had jurisdiction to determine the climate change-related claim, noting that, while the vigilance plan undoubtedly affects the operations of a company, its purpose and the risks it is intended to prevent go far beyond this. Although the Nanterre Civil Court did not rule on the merits of the claim against Total, the fact that it confirmed its jurisdiction to do so is a major development, which is likely to encourage the commencement of further claims in that forum.
A different approach to accountability was adopted in Lliuya v RWE AG, where the claimant, a Peruvian farmer, alleged that RWE had knowingly contributed to the impact of climate change experienced in the claimant's hometown of Huaraz, Peru, by emitting substantial volumes of greenhouse gases. Accordingly, Lliuya sought to impose responsibility on RWE for the costs that the Huaraz authorities were anticipated to incur in climate change mitigation measures. Specifically, he sought a contribution of 0.47% of the total costs, recognising RWE could only be a contributor to the emissions responsible for climate change.
The claim was initially dismissed for lack of a causal link between RWE and the alleged damage. But the appellate court subsequently allowed the claim, thereby determining for the first time that a private company could, in principle, be liable for its share in causing climate change-related damage to private property. If the German courts find in favour of the claimant, the scope of liability for large greenhouse gas emitters will change dramatically.
Use of human rights, constitutional and convention grounds
In other jurisdictions, where climate change-related disputes are less common, claimants have also increasingly applied a rights-based approach to establish claims for climate change-related harms, often relying on national constitutions and other international conventions.
In Do-Hyun Kim et al v South Korea, young activists filed a constitutional law claim against the government alleging that the nation's climate law violates their fundamental rights, including their right to life and their right to a clean environment. Some claimants have even sought to establish rights in the environment itself. A recent class action lawsuit filed in the Argentinian Supreme Court, Asociación Civil por la Justicia Ambiental v Province of Entre Ríos, et al, alleges that various municipalities have failed to protect the environmentally sensitive wetlands of Parana Delta, seeking a declaration that it is a 'subject of rights' itself. The claimants rely on the Argentinian constitution, as well as the Paris Agreement, the UNFCCC and the Convention on the Rights of the Child.
The reliance on international law is common in claims outside of Europe and the US, where legal systems often do not provide claimants with an obvious cause of action. In a case brought before the High Court in New Zealand, Smith v Fronterra Co-Operative Group Ltd, an individual of indigenous descent claimed customary interests in land and other resources situated in or around Mahinepua, noting that various sites of customary, cultural, historical, nutritional and spiritual significance to him are close to the coast or on low-lying land. As such, the claimant commenced legal proceedings against several defendants operating greenhouse gas-emitting facilities in the specified area, including dairy farms, a power station and an oil refinery. The claimant alleged that the defendants' contributions to climate change constituted public nuisance, negligence and a breach of a duty recognised at law to cease contributing to climate change. In March 2020, the court rejected the public nuisance and negligence claims, and, while it allowed the novel tortious duty of care claim, it observed that matters of public policy mean the claim would face significant hurdles. This decision nevertheless signals an evolution of the common law with respect to the justiciability of climate change-related claims, which has typically been a stumbling block for claimants.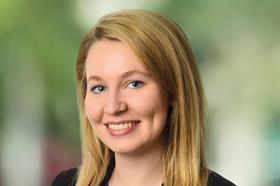 Failing to disclose climate risk
Shareholders and activists are also seeking legal redress over inadequate or allegedly fraudulent disclosure of climate-related risks in financial and strategic reporting. In NYAG v Exxon Mobil, the New York attorney general alleged that Exxon had engaged in a 'longstanding fraudulent scheme' to deceive investors by providing misleading statements that Exxon was effectively managing risks posed by climate change regulations, and that such regulations did not pose a significant risk to the company.
NYAG asserted that Exxon's internal practices were inconsistent with its external statements, were undisclosed to investors, and exposed the company to greater risk from climate change regulation than investors were led to believe. Exxon defended itself against the allegations, maintaining that it had made accurate disclosures, and a NY State Supreme Court judge concluded that NYAG failed to prove that Exxon had misled shareholders.
Spurred by the devastating Australian bush fires in 2020, in O'Donnell v Australia, a group of investors filed a class action on similar grounds, alleging that the Australian government had failed to disclose the material risks from climate change in its government bonds. The relief sought by claimants specifically includes a declaration that the Australian government breached its duty of disclosure by misleading investors, and an injunction restraining the government from further promoting bonds until the disclosure adequately reflects the risks.
Fuelling this increased activism is a number of new voluntary rules and guidelines on how to manage the risk of climate change-related issues. In June 2020, the Climate Financial Risk Forum published guidance for financial services firms on how to approach and address climate-related financial risks, and highlighting how, if poorly managed, the physical risks of climate change and the transition risks of moving to a net-zero carbon economy could lead to a financial crisis. Also, in November 2020, the European Central Bank (ECB) published its guidance on climate-related risks, noting that it will now ask banks to voluntarily conduct a self-assessment and produce an action plan in line with the ECB's guidance. The ECB intends to benchmark and challenge these plans in an effort to stimulate further climate-related risk analysis and disclosure in the financial sector. The management of climate change-related issues is now seen as central to good corporate governance. Companies falling behind the expected standards clearly risk higher exposure to legal challenges.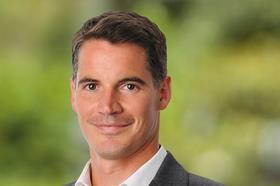 Law on causation
Notwithstanding a number of high-profile successful climate change-related claims, the law of causation remains a key hurdle for claimants. The complexity of the energy sector, supply chains and consumer choices all create numerous breaks in the chain of causation, making it difficult to attribute climate change to the actions of one or even multiple companies, institutions or governments.
However, developments in the law of causation regarding an issue of similar public importance indicate an increased willingness of the judiciary to develop the law to enable claimants to overcome this hurdle. In Oklahoma v Johnson & Johnson, which concerned the cost burden on the state allegedly resulting from the use of opioids, the court rejected the argument that the link between Johnson & Johnson's manufacturing, marketing and sale of opioids and the strain on Oklahoma's public health was too remote to establish causation. However, this did not thwart the state's claim as the court accepted a novel and expansive definition of 'nuisance', holding that Johnson & Johnson created a separate public nuisance by engaging in a marketing campaign promoting opioid use.
Were this decision to be applied in a climate change-related dispute, the effect would be that, rather than having to establish, for example, that marketing material which promotes the use of fossil fuels contributed to the 'primary' nuisance of climate change, claimants would only have to meet a lower threshold of establishing that the marketing itself is a public nuisance. Such developments in the law of causation would help circumvent the significant challenge that claimants have previously faced in establishing causation in climate change disputes.
Conclusion
While issues like justiciability and causation undoubtedly remain challenging in the prosecution of climate change-related claims, claimants are increasingly obtaining favourable rulings. Rights-based claims are also gaining traction and the landscape in this regard could change dramatically in the near future. Claimants are also being assisted by developments in the law relating to issues other than climate change, such that the range of bases upon which climate change-related claims can be pursued is widening. These factors, together with the increased scrutiny on the conduct of governments, industries and companies in the light of the Paris Agreement, mean that the increase in climate change-related litigation is only set to continue.
Mark Clarke is a partner and Katherine Daley an associate at White & Case