Serjeants' Inn welcomes Nageena Khalique QC, who joins the set from her previous position as deputy head of chambers and leader of the Court of Protection; Inquest and Inquiries; and Public and Administrative Law teams at No 5 Chambers.
Together with Dijen Basu QC, Mat Holdcroft and Emma Sutton, Serjeants' Inn has attracted four barristers from two of its main competitor sets, as well as seven further strong recruits over the last year.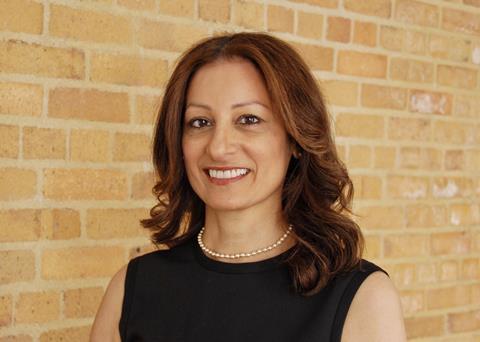 Joint CEO of Serjeants' Inn, Catherine Calder comments: 'Nageena's arrival crystallises the progress we have made over the last three years – numbers have increased by 35% with a gain of 11 silks. The set has won 23 awards in the same period and was one of the first chambers to be recognised by the Bar Council for its excellence on well-being. Most importantly it continues to attract the key briefs in crucial cases, such as Alfie Evans, the Deepcut inquests, and the end of life treatment case which the Supreme Court has ruled on today.'
Nageena's expertise covers a wide range of medical and public law, including health, inquests, social care and education, clinical negligence and regulatory law. She is currently acting for a trust in a Court of Appeal case concerning equality duties and Articles 3 and 8 in prison healthcare and she is instructed in the Lambeth Council Redress Scheme for children in care relating to historic abuse whilst under the auspices of local authority social services. She is also on the team which represents families of the victims of the Birmingham Pub Bombings.
An expert in Court of Protection work – both health and welfare and property and affairs – Nageena is at the forefront of developments in mental health and capacity law, advancing Serjeants' Inn's ability to serve its clients in these cases, which range from hospital Trusts and the Official Solicitor to infant patients and high-net-worth individuals.
Nageena's courtroom advocacy has been described by clients cited in the legal directories as 'lustrous and tenacious' and the five years she spent working in the NHS as a Maxillofacial Surgical Registrar give her technical excellence'. She is Chair of the National Institute for Health and Care Excellence (NICE) Guideline Committee developing guidance on Safeguarding Adults in Care Homes.
Catherine Calder adds: 'This is a perfect fit because Nageena epitomises what Serjeants' Inn is about: working hand in hand with clients on the cases which really count, legally, socially and ethically.'