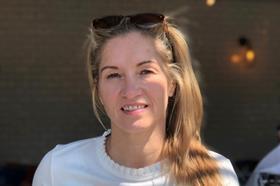 Northwest law firm Aticus Law has appointed senior solicitor Gaynor Beckett as head of its employment law team.

Beckett has previously worked across private, non for profit and public sectors with organisations including the National Union of Teachers, Leeds & Sheffield City Councils, Treasury Solicitors, and the Royal College of Nursing, as well as working in private practice.

Her experience and knowledge are an even split between respondent and claimant employment law work, both contentious and non-contentious. She has a particular passion for discrimination work, and more recently women's rights in the workplace.

Beckett says her professional advisory mantra is: 'Open and honest communication, whilst maintaining respect for all colleagues in the workplace is absolutely key towards avoiding employee relations disputes accelerating to a disruptive level'.

Aticus Law partners Simon, Edward, Louise and Victoria said: 'We welcome Gaynor to the team and have full confidence in her ability to maintain the high standards of advice that are integral to the professional ethos of Aticus Law. Our current clients will certainly benefit from her employment law expertise. We are confident in her vision towards achieving expansion of the department.'
Aticus Law has offices in Manchester and Wilmslow.