Annual benchmarking survey shows majority of practices in good health, but this year income is not expected to rise by much more than inflation.
A decade ago, small and medium-sized law firms employed three-quarters of a secretary for every fee-earner. Today, fee-earners must get by with just half a secretary each.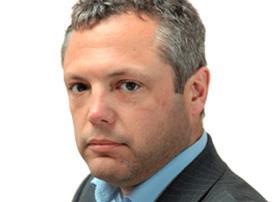 Grim news for intercom manufacturers; better news for the bottom line.
Less facetiously, this is just one of many instructive comparators contained in a respected annual health check of small and medium-sized law firm performance.
Now in its 18th year, the Law Society Law Management Section's Financial Benchmarking Survey 2019 contains responses from 210 firms – the highest number for years. Participants provided two years' worth of data, enabling like-for-like comparisons of business metrics between 2017 and 2018.
Comparisons with 2016 and earlier must be treated with caution, as the samples were different – though the data do point up longer-term trends.
In 2019, most firms once again have a good story to tell. Profits are up, revenues are up, costs are steady and solicitors are getting better at managing cashflow.
For the ninth consecutive year participants reported a rise in median fee income, though this year's 4.2% increase is the lowest since 2013 (4.1%). Some 71% of participants reported growth, with a quarter posting a rise of over 10%.
Revenue growth was experienced across all regions and most types of work. Wills, probate, estate administration and trusts led the way (7.7%), but even claimant personal injury posted a modest 2.8% rise.
There were clouds on the horizon though: the rate of increase across all work types slowed significantly at the end of the last reporting period.
Also up for the ninth year in a row are net profits, with the median surplus per equity partner 1.4% higher at £151,613. Sixty per cent of firms reported higher PEP.
These profit numbers are not wholly encouraging for associates clamouring to sit at the top table – the total number of equity partners across all firms actually fell year on year, from 1,269 to 1,258. Firms sweated their principal assets, boosting the net profit margin from a median of 21.7% to 23.2%.
Some 15% of participants reported that partners had drawn more than profits for two years in a row, which the report cautions necessitates 'careful monitoring' of drawings policies. In the same vein, median partner balances (capital account, current account and tax reserves, or retained profits in a limited company) fell for the first time in several years.
The number of fee-earners is on the up, notwithstanding, which continues to 'demonstrate that partners in most practices are optimistic about the future'.
Finally, lock-up days (cash tied up in work in progress, unbilled disbursements and debtors) fell again in 2019, by a median 4%. For a £5m turnover firm – the average size of practices which participated in this year's survey – that equates to freeing up £82,000 of cash.
The LMS benchmarking survey is compiled by the accountancy practice Hazlewoods and sponsored by Lloyds Bank Commercial Banking. As respondents are a self-selecting group, one would expect them to be collectively more profitable than firms generally. They are certainly more 'on trend' than most, too – 80% trade either as limited liability partnerships or limited companies.
In one respect, at least, they are going backwards. Many firms saw an increase in interest income after the rises in base rates in November 2017 and August 2018. Interest income is becoming significant again.
Paul McCluskey, UK head of professional practices, SME banking at Lloyds Bank Commercial Banking, said: 'With an uncertain economic outlook, law firm leaders must drive efficiencies in their business and challenge their teams to maximise opportunities.
'Compliance officers for financial management need to think about the metrics in direct relation to the firm's own performance, and create an action plan which delivers shared objectives, as well as behavioural, and perhaps cultural, change, to reinforce the underlying message that "cash is king".
'Sound financial management is paramount.'
The full report will be available to download free from the LMS website later this month.