At an international symposium hosted by the Law Society, City leaders, senior politicians, activists and clients debated how to close the gender gap in the top echelons of the legal profession
'Gender equality is good for everyone' was the core message of an international symposium hosted by the Law Society last month on 'The power of gender equality to transform the business of law'.
But the symposium – the flagship event of Christina Blacklaws' presidency – included contributions from speakers who acknowledged the many obstacles that remain. In her opening remarks, Blacklaws noted that 'progress has been painfully slow. Change is not inevitable – we have to work relentlessly to make it possible'.
Women make up the majority of the legal profession, she noted, but are still 'by no means the dominant force'.
As for achieving leadership positions, said Blacklaws, barriers to progress are 'systemic'. The degree of unconscious bias revealed in Law Society research conducted over the past year is 'corrosive', she added, while 'assumptions of inferiority can have a devastating impact on our careers'.
Ideas for tackling the profession's enduring gender problem were set out in discussions, presentations and workshops over a two-day event. These were predicated on two principles: first, a clear conviction that people in positions of power and influence should act to remove obstacles to equality and use their influence to achieve equal outcomes; and second, a close focus on the leadership skills needed to achieve promotion should be fostered in all organisations.
The symposium was used to launch a 'Women in Law Pledge', supported by the Law Society, Bar Council and CILEx. Signatories should: have a named senior leader with accountability for gender diversity and inclusion in the organisation; set specific gender targets for leadership-level appointments; and commit to tackling discrimination and harassment. Targets and an action plan should be published and 'specific aspects of pay, reward and recognition of the senior leadership team' should be linked to achieving those targets.
Transparency has to have teeth. We need to start enforcing equal pay

Baroness Chakrabarti
If such incentives lend a hard edge to demands for progress on equality, an even bigger impetus could come from clients. Government external legal spending hovers at around £200m a year – and lord chancellor David Gauke told delegates that the Ministry of Justice officially endorses the pledge.
Speaking to in-house counsel from blue-chip companies, meanwhile, the Gazette learned that clients are discussing coming to a joint position on the equality demands they make of the law firms they instruct. Such a step would mirror an initiative of big businesses in the US, which sent shockwaves through the profession by announcing that fees may be withheld for lack of progress. An announcement may come later this year.
Should law firms wishing to pre-empt such a sanction resort to 'affirmative action'? This was addressed at a parliamentarians' panel discussion, though no consensus emerged.
'Affirmative action is very important,' shadow attorney general Baroness Chakrabarti insisted, alluding to success in addressing the gender imbalance at senior level at campaign group Liberty. To change Liberty's culture, for a two-year period under-represented groups were co-opted to the governing council, a shift in the balance of power at the top table which endured.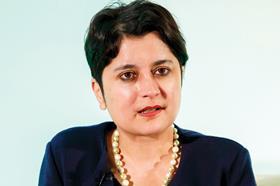 'Transparency has to have teeth,' Chakrabarti concluded. 'We need to start enforcing equal pay.'
On enforcement, there was some cross-party agreement. Conservative MP Nicky Morgan, chair of the Commons Treasury select committee, noted the impact of one of the committee's decisions: 'We weren't going to endorse any more Bank of England monetary policy committee appointments until we started to see some women,' she said. 'Lo and behold, women appeared on the shortlist.'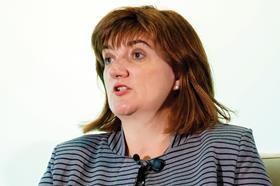 Morgan was also minister for women and equalities from 2014-2016, when she had a direct role in introducing gender pay gap reporting. This was the focus of two symposium workshops. Discussions moved quickly from the headline requirements of reporting to the peculiarities of law firms. In common with other partnerships, law firms are not required to include partner rewards – where, commonly, the businesses' glittering prizes' are achieved.
In the first set of results, disclosed in 2018, City firms found themselves ridiculed in the media and twittersphere for failing to include partners on the grounds they were not employees but the 'owners'. This was hardly in the spirit of the legislation; and it was little surprise that many later capitulated to calls for a full breakdown of reward and bonus figures by gender.
Donna Sharp, a director at KPMG, noted that in most partnerships a gender pay gap cannot simply be accounted for by the fact that more partners are men. 'Even within grades,' she observed, 'there are pay gaps.' So how do discrepancies arise within grades? A common scenario is where a woman has 'fought tooth and nail' for a flexible working arrangement to make caring responsibilities possible, but not pushed as hard on salary.
According to Sharp, firms should also 'remove the female association with flexible working' in employment policies. Do requests even need to be justified – as is common at present – with reference to parental and other caring responsibilities?
There is a 'responsibility on employers to look at discrepancies', Sharp advised.
A student in the audience argued that this applies when hiring people to their first job. 'You go from a part-time job
in a bar to a salaried job,' she said. 'How do I know what fair pay is?'
A law firm or legal department keen to tackle inequality needed to consider 'intersectionality', a panel discussion chaired by CMS senior partner Penelope Warne heard. Any lawyer might have more than one 'characteristic' that is relevant when considering how to achieve equality.
That might include race, gender, sexuality, or disability. As lawyer-activist Dr Shola Mos-Shogbamimu put it: 'The journey of a white woman is different to the journey of a black woman.' The latter face 'multiple discriminations that we have to deal with on a daily basis'. Organisations have to consciously address serious issues here, she noted: 'There is no such thing as "casual" racism… There is no such thing as "unconscious" bias. Get woke!'
Diageo's general counsel Siobhan Moriarty related her own experience of target-setting. The drinks giant wanted a senior leadership team that was 30% female by 2015. On realising it would miss its target, in delaying the realisation date to 2020, the company increased the target to 35%. Diageo has also set secondary targets for every business function, including the legal team.
The discussion also covered 'difference' as a source of advantage. Do lawyers need to dress to meet client expectations of what a lawyer is like, an audience member asked. First Bank of Nigeria's UK general counsel Lesley Wan said clients 'relaxed' when not in the presence of 'an uptight lawyer'. 'I'm empowering you all,' she said, 'colour is a great way to get noticed.' People, as Mos-Shogbamimu concluded, 'respond to authenticity'.
And what of the business 'win' promised in the symposium's marketing? To Gauke, this seemed obvious. 'Equality,' he said, 'would add £150bn to our GDP.'

Features editor