After barrister Alexandra Wilson revealed that she had been mistaken for a defendant three times in a day, the Gazette spoke to leading sector figures on challenging ingrained prejudice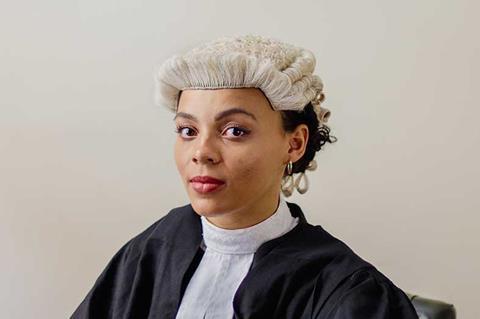 Barrister Alexandra Wilson was mistaken for a defendant three times in one day in court last month. Shortly after she explained what happened on Twitter, HM Courts & Tribunals Service acting chief executive Kevin Sadler apologised for 'unacceptable behaviour' and said he was urgently investigating the role of his staff and contractors.
Sadly, what happened to Wilson is not unusual.
Recently, No. 8 Chambers barrister Naomi Hobbs was sitting in a conference room with her client, a white woman dressed in a white summer dress and sandals. Hobbs was dressed in a black suit, with her computer and books on the table. An usher thought her client was the barrister. 'I told him, "What makes you think she's the barrister?"' Hobbs said.
Capsticks partner Paul McFarlane, speaking in a personal capacity, said: 'Sadly, what Alexandra experienced is something that black advocates have been experiencing for decades. More broadly, it is an illustration of the micro-aggressions that black people face at work, day in day out.'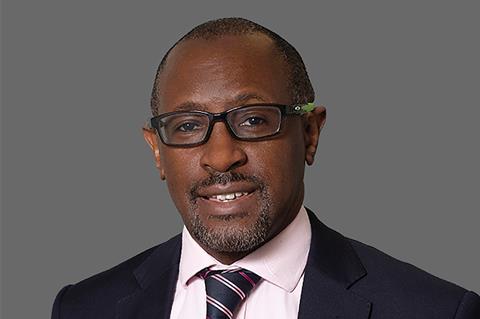 McFarlane recalled a meeting some years ago, where he was meeting a client for the first time. 'At the start of the meeting the attendees introduced themselves. I recall when I introduced myself, the client was visibly shocked to see it was me – the only black person in the room – who was the person who had been advising her,' he said.
'At events, I have also seen Asian female lawyers being "mistaken" for coat attendants by white lawyers. These types of micro-aggressions are exhausting. They work away at your very soul. On one level this may be seen as a small issue. However, it speaks to some deep-rooted assumptions that are made about what roles black and Asian people are meant to play in the UK.'
Kishma Bolaji, principal associate at Shoosmiths and co-chair of Birmingham Black Lawyers, said she has walked into meetings with a white colleague where an assumption is automatically made that she is a clerical assistant or otherwise supporting her colleague.
'The default position is that I cannot be a solicitor with conduct of the case, and that is often down to the colour of my skin,' Bolaji said. 'There is still a deep-rooted failure to appreciate that lawyers do not look a certain way, nor should they. They do not have to fit a certain mould.'
'It's racism – we must call it out'
What will end these racist assumptions?
McFarlane said HMCTS's apology to Wilson is a start, but not enough. 'There is an education piece that needs to start at school, and continue into the workplace to challenge biases, both conscious and unconscious, about the role of black and Asian people in the UK,' he said.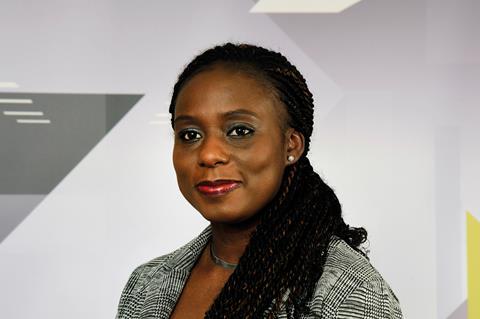 A spokesperson for HMCTS told me diversity and inclusion training is part of HMCTS's induction for new starters and unconscious bias training is now mandatory for all employees.
How effective can training be? I asked Bolaji.
'You cannot train people not to be racist,' she said. 'When someone has an experience like Alexandra's and you ask, "Did you say anything at the time?", nine times out of 10 they will say "No, I'm so used to it". It's time to be bothered. It's uncomfortable to talk about sometimes but that's because we haven't been talking about it. Birmingham Black Lawyers are determined to be bold and vocal about it. The openness and frankness of conversations taking place now, in light of everything else that's happened in 2020, will be more valuable than any training course you can put together.'
Court staff might be less inclined to assume legal professionals are white if they saw a few more diverse faces on the bench.
There were 3,174 court judges in post on 1 April – 32 were black or black British. There are 13,177 magistrates in England and Wales – 499 are black or black British. Shadow justice secretary David Lammy has repeatedly said he regrets not recommending quotas for the judiciary in his 2017 race review.
Speaking to the Gazette, Wilson said she was trolled by some people who said what happened to her had nothing to do with race.
Bolaji said: 'The sad reality is that we are still fighting the battle for respect and equality that our parents and our grandparents fought. If a society sees nothing wrong with their behaviour, then why would they want to change it? It's racism no matter how you twist it and we need to call it out, every time.'
Comments on this article are now closed.


Reporter