In the face of an unprecedented pandemic, the civil courts are dispensing with face-to-face formalities as hearings move online. But is the technology robust enough to cope – and will justice suffer?
Were it not for the security guards in face masks and latex gloves, you would never have thought Croydon County Court was in the midst of a pandemic crisis. Less than 48 hours earlier the prime minister told the nation to avoid crowded places. No such luck at Croydon, waiting for a case to be heard. Or for South West London Law Centres' Jeinsen Lam, the duty solicitor appearing for a woman who was 24 hours away from being evicted. The hearing before a judge went ahead as usual; the woman's child waiting outside the courtroom.
Just a day later, in a week that began with a justice minister's much-criticised announcement that the courts would be 'operating normally', the lord chief justice heralded a revolution. In a message to the judiciary, Lord Burnett of Maldon said that the civil and family courts were ready to abandon most face-to-face formalities. 'The rules in both the civil and family courts are flexible enough to enable telephone and video hearings of almost everything,' he wrote. 'Any legal impediments will be dealt with. Further work is being done in connection with the criminal courts.'
Lord Burnett's ruling was prompted by the school closures announcement last Wednesday. This, coupled with the self-isolation of those with health problems and people over 70, 'will have an immediate impact on the ability and willingness of people to attend courts and tribunals'.
However, in some quarters action was already being taken. The Bar Council had called for the suspension of in-person hearings across all jurisdictions except in 'very exceptional circumstances'.
Meanwhile, in a first for justice in England and Wales, the Court of Protection began conducting a case entirely by the internet-based videoconferencing service Skype for Business. Mr Justice Mostyn, lawyers, 11 witnesses and three experts (and two journalists) joined a hearing online into whether a man in his 70s should have clinically assisted nutrition and hydration withdrawn.
Lord Burnett acknowledged that the change to digital working would pose problems, including 'significant challenges' for listing officers. But he said HM Courts & Tribunals Service is working urgently on expanding the availability of technology. In the meantime there are phones, some video facilities and Skype. 'User information on Skype is on the intranet and otherwise widely available,' the lord chief justice wrote, pointing colleagues to relevant web links.
The default position in all jurisdictions must be that hearings should be conducted with one, more than one or all participants attending remotely

Lord chief justice
'The default position in all jurisdictions must be that hearings should be conducted with one, more than one or all participants attending remotely,' Lord Burnett said. Acknowledging that this will not always be possible, he added: 'Sensible precautions should be taken when people attend a hearing.' He noted that unrepresented parties may have difficulty with phone hearings: 'Sensitivity will be required.'
Lawyers would be expected to come on board, he said. 'Indeed, the professions' willingness to be imaginative in the use of remote technology is clear from discussions I have had with the president of the Law Society and chair of the Bar Council.'
Indicating that remote working will be less feasible for criminal proceedings, he said: 'Particular problems are likely to be encountered in both the magistrates' courts and the Crown courts, to which careful thought is being given.'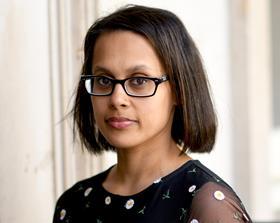 And as for the type of case handled by Lam at Croydon last week, the lord chief said that applications to suspend warrants of possession should be prioritised. 'Judges dealing with any possession claim during the crisis… should not make an order that risks impacting on public health.'
In Lam's case the judge suspended possession for four weeks. Asked later how the hearing would have gone had it been conducted by phone or Skype, Lam said: 'If you were minded to take someone's home away it's harder when the person is in the room and you literally have to look at them and watch their response in their presence. The immediacy of a hearing brings home what you are doing. You can see the client crying as the advocate is speaking. The problems with telephone and Skype are that they create an artificial barrier between the judge and defendant.'
Perhaps so, but that will be the reality for the foreseeable future.
Monidipa Fouzder in Croydon, Gazette newsdesk
The Law Society is updating its coronavirus advice regularly.