Despite seemingly universal support for the work they do, pioneering family drug and alcohol courts face a constant battle for survival in the absence of long-term funding guarantees
Family drug and alcohol courts (FDACs), which aim to tackle parental substance misuse when it underpins local authority decisions to bring care proceedings, were pioneered in London by the late district judge Nicholas Crichton in 2008. What better way to mark 15 years of FDACs supporting families than by hearing about one mother's experience of going through the FDAC process, which helped reunite her with her children.
'I will never forget my FDAC team,' the mother told a Centre for Justice Innovation event at the House of Lords on Wednesday attended by justice minister Lord Bellamy and Family Division president Sir Andrew McFarlane. 'The first thing they said when I came in was "What can we do for you?" That was big. I never had someone ask, "What can I do for you?" What I needed. I was always told what I had to do.'
The mother saw her FDAC judge every fortnight and was in regular contact with her FDAC team. 'They believed in me from the very beginning that I could do this. Getting convinced by other people that you can do this, praising me all the time – I was not used to that.'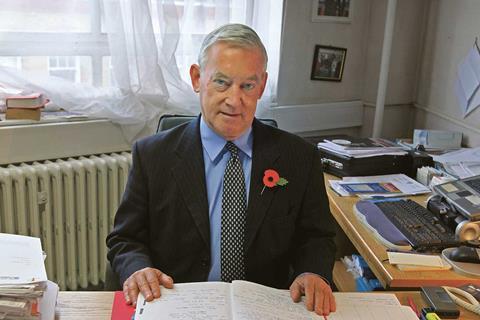 While not all parents get their 'hoped outcome' of being reunited with their children, the mother said: 'The children are not returned to [the parent's] care, but they still have contact. I feel like at some point in the journey, you realise this is not just about getting my children back, this is about getting me well, getting me healthy.'
Had she not gone through the FDAC process, the mother believes her children would have been separated and either adopted or living with other family members. Now? 'I can guide them. I'm of sound mind now. They're not neglected anymore. They have the chance to be productive people in a loving home,' the mother said.
Her one message to the audience?
'Being an addict parent is really tough. We do not realise the way we are living is not normal. We do not realise it's not right because that's how we were raised. My children were lucky. I was lucky. I got this [FDAC] and it works. So many parents are not. These poor children are taken away from their families because the parents are struggling, and they are struggling because they do not have this opportunity.' I want other children to have what my children have got. FDAC works. Simple.'
Sadly, keeping FDACs going for the past 15 years has been anything but simple.
Uncertainty loomed over their future in 2018 when the FDAC National Unit, a central support hub, was forced to scale back operations due to a lack of government support. News of the closure, revealed by then Family Division president Sir James Munby, prompted Manchester family law firm Hall Brown to spearhead a fundraising campaign. The campaign stepped up a gear when a group of private backers and philanthropists pledged £280,000 to create a new support hub. In 2019, the Department for Education announced £15m to expand the FDAC model to new sites.
The mother's FDAC judge told the event: 'My worry is that a lot of my time, and FDAC judges' and managers' time, is spent trying to get funds for next year. That's the reality of where we are at. That cannot go on. We cannot sustain a system which works like that. We have got 14 FDACs in the country. We need 43. We're only going to get that, in my opinion, if the government provides the funding. Not all of the funding but some of the funding as was envisaged by the Centre for Justice Innovation's business case for FDAC. It's a big worry. FDACs are being held together by the goodwill of teams that currently work for them.'
Justice minister Lord Bellamy told the event that the Ministry of Justice is a proud supporter of FDACs, and a holistic approach to addiction that combines legal support and therapeutic interventions to get people get back on track. However, he said: 'We are in a somewhat bean-counting world. We need financial concrete evidence of the monies that can be saved. We need concrete financial underpinning for further expansion of this programme. I'm sure that will come.'
But it already has.
Economic modelling has shown that an FDAC can save a local authority £799,217 over five years. For every £1 invested in London's FDAC, taxpayers saved £2.30. Centre for Justice Innovation director Phil Bowen promised to forward slides detailing the financial workings to the minister.