Excluding equity partners effectively allows many firms to constrict their gender pay gap. But the tide has turned and more realistic figures have come in — what do they tell us?
At first glance, the figures were encouraging. At City law firm Travers Smith the gap in mean earnings between men and women was 14.7%. At Shoosmiths it was 15.4%, and magic circle firm Linklaters posted a lower-than-expected 23.3%.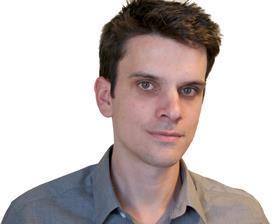 While such disparities are unwelcome, and repeated across most elite City firms, they are no surprise. This traditionally male-dominated sector even seemed to compare well with others in the government's pay gap league table. RBS, for example, reported a gap of 37.2%, and Ryanair 67%.
However, a closer look at the first law firm returns showed something was missing. By following the letter of the Equality Act 2010 (Gender Pay Gap Information) Regulations 2017 (which required all businesses employing more than 250 people to reveal the average pay gap between men and women) firms took advantage of the fact that their highest-paid workers – equity partners – are not employees.
While technically valid, excluding partners allowed large law firms effectively to opt out of the government's attempt to nudge businesses into closing the pay divide.
It is no secret that, despite years of initiatives to crack the glass ceiling, the partnership at our elite law firms is still predominantly male. At most City firms, between 70% to 80% of partners are men.
If top law firms had hoped that sticking to the letter of the law would help them escape scrutiny in an escalating debate, they were to be disappointed. In February Inga Beale, chief executive of Lloyd's of London, described the reporting guidelines as 'providing a carve-out' for a mainly male highly-paid group of partners.
Law Society vice-president Christina Blacklaws, speaking in a personal capacity, said it would be welcome if law firms decided to undertake their gender pay gap review for 'everyone within their business'.
Keely Rushmore, senior associate in the employment department at south-east firm SA Law, said excluding equity partners renders the figures meaningless. 'Partners are the most senior – and most highly remunerated – individuals within a firm, and the inclusion of their data is therefore, potentially, the most telling,' she added.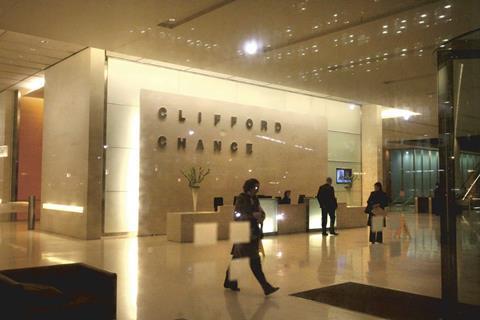 The first cracks in the position of City partnerships came from the accountancy sector. The Big Four professional services firms – KPMG, EY, PwC and Deloitte – each revised its figures to include partners. (There is no suggestion that they acted in concert.) The move more than trebled the mean gap at PwC, from 13.7% to 43.8%. At Deloitte the gap rose from 18.2% to 43.2%; at EY from 19.7% to 38.1%; and at KPMG from 22% to 42%.
Several days later Norton Rose Fulbright and Pinsent Masons became the first law firms to take the plunge, closely followed by magic circle firm Clifford Chance.
The addition of Norton Rose partners raised the mean gap from 17% to 49%. At Pinsents, the gap shot up from 22% to 58%, while at Clifford Chance it more than trebled, from 20.3% to 66.3%.
At Linklaters, which revised its figures after Clifford Chance, the gap nearly trebled – rising from 23.2% to 60%. Revised figures from Travers Smith resulted in an increase from 14.7% to 60.49%.
Other firms, including Dentons, Reed Smith and Mills & Reeve, provided partner figures but kept them separate from those relating to employees.
Michael Bates, UK regional managing partner at Clifford Chance, said the firm's decision to include partners showed it was 'doing the right thing'. The firm encouraged others to follow suit and show 'a more accurate reflection of the gender pay gap across our industry'.
The important question now is whether including partnerships in the pay gap figures tells us anything we do not already know – that the discrepancy is down to an over-representation of males in senior roles – and if firms have gained anything from increased transparency.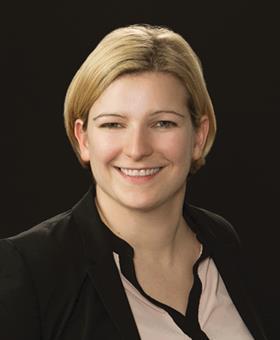 Sascha Grimm, a founding member of the Women in Law London committee, said the reporting process would have been 'difficult and uncomfortable' for a number of firms, but the fact firms have begun to report partner data should 'pave the way for open discussions in the future'. 'As the adage goes, "What gets measured, gets done". It is time for law firms to leverage the data to drive change,' she added.
The pay gap reports split employees (but not partners) into four quartiles ranging from the highest-paid (mostly senior lawyers) to the lowest-paid (mainly secretarial staff). Gender representation in the highest quartiles tends marginally to favour men, and the lower quartiles are mainly occupied by women.
Rushmore added: 'There's a bigger question here. If the lower quartile of an organisation is predominantly female, and the upper quartile is predominantly male, then why is this the case?'
She added that 'understanding the gender pay gap across an entire organisation can be the impetus to ensure that measures are taken to identify and address imbalances, stereotyping and unfairness.'
It is unclear whether any future exercises will make partner data mandatory. The Government Equalities Office declined to comment when the Gazette asked whether it is considering broadening the reporting requirement to include equity partners.
Clearly there are problems caused by lumping everyone in together and coming up with one set of data. A large organisation has many employees at varying degrees of seniority, but at least firms can now compare themselves with their peers over the proportion of women making it to the top.
The revised figures may not come as a surprise but at least they provide a more realistic picture.