The numbers boggle the mind: 46 million claimants; £14bn claimed in damages; £36m provision for legal costs – and a funding contract potentially running to billions.
For that reason alone, this month's Competition Appeal Tribunal decision in Mastercard is attracting interest. But the ruling also helps clarify what is required to bring an action on behalf of consumers seeking compensation for anti-competitive behaviour. Competition lawyers have told the Gazette that such clarification could actually make actions easier in future, albeit on a more limited scale.
In Walter Merricks CBE v Mastercard Inc and Others, a tribunal headed by Mr Justice Peter Roth dismissed a claim brought on behalf of 46 million people who were alleged to have suffered the consequences of 'multilateral interchange fees' charged to banks and merchants. In December 2007, the European Commission found these to be unlawful. The claimant, Walter Merricks CBE, who is a qualified solicitor and former chief financial ombudsman, says that more than half a million UK businesses paid these fees between 1992 and 2008, passing on the costs in higher prices. He proposed to act as class representative for a claim under the Consumer Rights Act 2015, which provides for a collective claim to be brought on behalf of a group of individuals who are alleged to have suffered a common loss. In particular, the act allows such claims to proceed on an 'opt-out' basis.
'We only lost on two issues, but they happened to be determinative. But another court could take a different view. These are serious questions that merit the attention of an appellate court'

Boris Bronfentrinker
The action was financed by litigation funder Gerchen Keller Capital, now owned by Burford Capital, which was to provide upfront costs of up to £36m. Its payback in the event of success would be whatever was the greater of £135m or 30% of the proceeds of the case up to £1bn, plus 20% of the proceeds over £1bn. If the claim had been granted in full, that would have added up to some £3bn.
However, in last week's judgment the CAT kicked the claim into touch by dismissing an application for a collective proceedings order under section 47B of the Competition Act 1998. Essentially, the tribunal accepted Mastercard's argument that, even if loss had been suffered and could be estimated across the whole class of claimants, there was no way of ensuring that a class member would receive compensation for any actual loss. As the defendant argued, 'an award of aggregate damages in this case would be inimical to the compensatory nature of damages and impossible to assess on any reliable basis'.
Merricks was surprised and disappointed by the ruling. 'The new collective action regime was introduced by the Consumer Rights Act to overcome the difficulty for consumers seeking to recover losses from competition law infringements. I am concerned that this new regime, designed to benefit consumers, may never get off the ground,' he said. 'The granting of the collective proceedings order in this case would have allowed 46 million consumers to recover the losses caused to them by Mastercard's proven illegal conduct. It is, however, unfortunate that the tribunal considered that it was not satisfied that my experts would be able to get the evidence to show that the illegal fees charged by Mastercard to businesses were then passed on to consumers in the form of higher prices.'
As the Gazette went to press, Merricks was negotiating the funding of an appeal or a judicial review of the decision.
Magic circle firm Freshfields, which acted for Mastercard, said the judgment is an important development for the UK's collective actions regime.
However, competition specialists emphasised that the judgment does not slam the door on future large group actions. Significantly, the tribunal examined and threw out objections advanced by Mastercard to the role of class representatives and litigation funders. While criticising the 'convoluted and verbose' funding agreement – especially as it was supposed to be accessible to large numbers of lay claimants – the tribunal dismissed a challenge to its legality. In passing the 2015 act, parliament explicitly defeated a proposed amendment that would have prohibited the use of third-party funding: 'The government in promoting the legislation clearly envisaged that many collective actions would be dependent on third-party funding.'
An objection by Mastercard that the funding agreement provided for only £10m in the event of a costs order made against the claimants also received short shrift. 'Mastercard has not put forward any estimate for its own costs, let alone a proper costs budget,' the judgment states, adding: 'If it wanted to challenge the adequacy of the costs cover arranged by the applicant, we consider that would be the first step in the process.' Further, there was no reason for Mastercard's costs to equal the claimants' £19.5m budget. Mastercard had already been involved in litigation on the issue whereas the applicant 'is starting from from scratch, and can be expected to incur substantially higher costs'.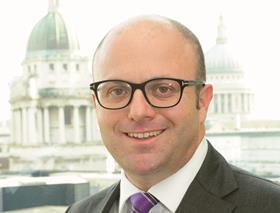 On a challenge that Merricks might be conflicted between his agreement with the funder and maximising distribution of damages to the class members, the tribunal said it will need to approve any settlement – and would do that only if satisfied that the terms were just and reasonable. It added that there is no suggestion that Merricks is other than 'an individual of probity acting in good faith'.
John Schmidt, partner at international firm Shepherd and Wedderburn, said the ruling showed the courts would be 'quite restrictive' in allowing future cases.
However, Stephen Critchley, head of competition law at Collyer Bristow, said: 'Although at first glance this decision would appear to deal a blow to those hoping to claim damages because of anti-competitive behaviour, our view is that claimants still have plenty of avenues to pursue claims.' The next big test is likely to be a proposed class action against the European trucks cartel, he added.
Boris Bronfentrinker, partner at Quinn Emanuel Urquhart & Sullivan, who represented Merricks, is still confident that the Mastercard claim has legs. 'We won on 85% of the facts,' he told the Gazette. 'We only lost on two issues, but they happened to be determinative. But another court could take a different view. These are serious questions that merit the attention of an appellate court.'