The case of Liz Ellen, who must foot the bill for her own £534,000 defence costs despite being cleared of misconduct, has once again highlighted the inequality of arms between regulator and regulated
In civil justice, with certain exceptions, it is well established that the 'loser pays'. Perhaps that was why so many lawyers were perturbed last week as sports lawyer Liz Ellen was left to pay her own £534,000 defence costs – despite seeing off allegations of misconduct brought by the Solicitors Regulation Authority.
The Solicitors Disciplinary Tribunal made clear that the SRA's case had not been improperly brought and so it had no reason to depart from the default position of making no order for costs.
Ellen had been a junior lawyer with Mishcon de Reya when she was alleged to have allowed improper payments through the firm's client account. She was cleared of all wrongdoing.
Before the tribunal, she said the SRA's case against her had been 'legally and factually flawed' and that she – rather than the partners who signed off the payments – was 'singled out' for blame.
The SRA, for its part, often relies on CMA v Flynn Pharma as the basis for SDT sanctions guidance. This states that the 'starting point' is that no order for costs should be made against a regulator who has brought proceedings in the public interest. The default position may be departed from for good reason, but that does not include the mere fact that a prosecution was unsuccessful.
Regulatory specialist Andrew Pavlovic, who joined London firm CM Murray last week, said the High Court may take another look if Ellen pursues the option of appealing the decision. 'While the SRA should clearly not be dissuaded from taking appropriate action, they have failed in a number of high-profile prosecutions recently, and it could be argued that the default position is overly protective of the SRA and that the threshold they are required to meet to avoid an order for costs is too low,' said Pavlovic.
'It is a worry that these people are really up against it financially even if they win their case. Solicitors can spend a lot of money and find they have won a pyrrhic victory'

Andrew Katzen, Hickman & Rose
The other element in the SRA's favour is the so-called 'chilling effect' – the fear that solicitors and firms with big pockets would just load up costs hoping to persuade the regulator that a case is too risky. Once defendants know there is a limit to what the SRA can pay, they might game the system until the money runs out.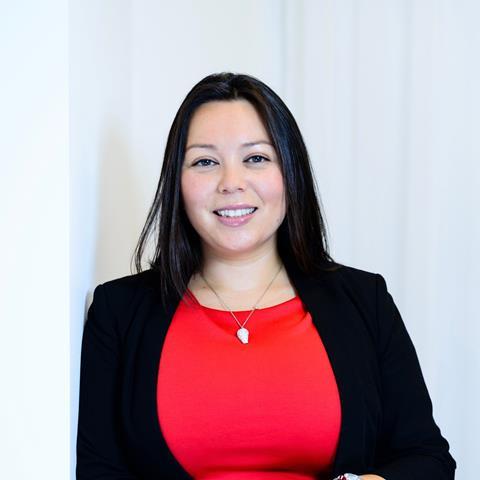 This theory is dented by the regularity with which junior lawyers, as well as those reaching retirement age, seem to appear before the tribunal.
'It is a worry that these people are really up against it financially even if they win their case,' said Andrew Katzen, regulatory partner with London firm Hickman & Rose. 'Solicitors can spend a lot of money and find they have won a pyrrhic victory.
'Sometimes there is a desperate inequality of arms. Unlike other regulated professionals (such as doctors or dentists) there is no official organisation which offers free representation for members being investigated by their regulator. It calls into question whether or not there should be such an organisation for solicitors and, if so, what the parameters should be.'
The Ellen case attracted a barrage of comments criticising the SRA below the Gazette's online story, and some believe there is a wider lack of trust in the regulator among the profession.
Paul Bennett, regulatory partner with north-west firm Bennett Briegal and chair of the regulatory processes committee of the Law Society, said the SRA board should address the scale of its own costs. 'The lack of proportionality in those costs means a regulator who does not carry the confidence of the regulated community merely reinforces the perception it uses the stacked odds of an unfair system,' Bennett added.
'My personal view is that the time has come for reform to remove the threat of costs from solicitors. Other professions do not have this risk and legislation is required to put solicitors on an equal footing with doctors and accountants.'
There remain good reasons for the SRA not always having to pay the costs of a failed prosecution, even if the Ellen case feels unfair for many (it was noted in her hearing that she was insured). The issue could become more pronounced if the SRA gets to increase its fining powers from £2,000 to £25,000. If the choice is between accepting a £20,000 fine with minimal costs, or going to a contested tribunal that will cost significantly more to defend, there may be no choice at all.
But at the moment the regulator is protected by its public interest status, prosecuting solicitors who have little protection of their own. Ellen's case has brought this inequality into the spotlight, and the calls for change may be difficult to ignore.
This article is now closed for comment.


Deputy News Editor