As the SDT seeks new members, the role is evolving with the times. President Edward Nally outlines the qualities required to handle sensitive cases touching on mental health and personal lives
The last recruitment drive by the Solicitors Disciplinary Tribunal was just six years ago, but given how much the job has changed in the meantime, it feels like decades.
This a crucial period in the tribunal's history. The organisation needs 25 more members (15 solicitors and 10 lay) to bring the total number up to about 60. There has not been such a large influx for over a decade, as retirements and promotions to judicial roles have led to shortages – especially since the pandemic's arrival.
Edward Nally, president of the tribunal since 2016, told the Gazette that the number of cases in the pipeline is fairly stable, taking up around 300 sitting days a year. But cases are generally more complex and harder-fought than they were six years ago, with both parties represented more often. And, crucially, many of them will be heard online instead of in-person.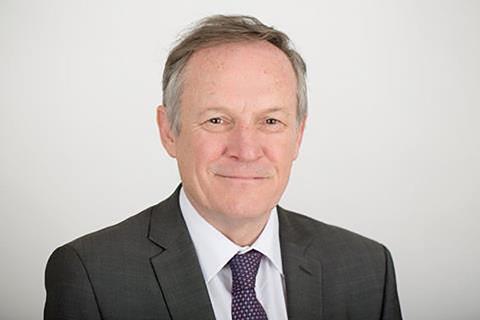 'People need the competency to deal with that,' Nally said. 'My personal view is we will end up with a mixed economy from 2022 onwards but it will be reviewed again in December. New members have to adapt and be prepared to deal with both categories of hearings.'
Another requisite for new recruits is an appreciation of mental health. Nally suggested that issues such as stress, anxiety and depression are a 'developing and recurring theme of a considerable amount of what we do' and this has changed how members treat those who are suffering.
He advocates a fitness to practise test that allows misconduct to be considered on a no-fault basis and prevent cases coming before the tribunal altogether, but in the meantime the tribunal must adapt.
'Mental health issues are not a free pass for misconduct,' Nally stressed. 'The new cohort of members will have the responsibility and challenge to get the balance correct.'
Nally described the tribunal's position as 'custodian of the ethical compass' of the profession, and said expectations of practitioners have shifted. Cases regularly come before the tribunal where a solicitor has said something on social media that has attracted controversy. There have been cases of sexual misconduct where the alleged conduct took place outside the workplace.
'It is great to have the responsibility, but if it doesn't weigh heavily on you when making these career-ending decisions then probably don't apply'

Edward Nally, Solicitors Disciplinary Tribunal
'The relation between personal life and professional life is becoming a focus of some of our high-profile cases,' Nally said. 'Dealing with those cases properly and testing the regulatory reach is our responsibility. I don't think that a solicitor has the luxury of leaving their practising certificate on the shelf and behaving with complete impunity in their life generally. There is a responsibility whether you like it or not.'
While the job has changed, the make-up of the tribunal has not. Diversity is a key element of this recruitment drive, Nally stressed, and there is catching up to do.
In the current cohort of 34 members, four give their ethnic backgrounds as black or Asian (less than 12%). According to figures published by the SRA last year, black and Asian people make up 18% of the practising population and account for 35% of those whose case is concluded at the SDT. The disparity in the proportion of ethnic minority solicitors prosecuted is not the responsibility of the tribunal, but Nally said it is important that the organisation responds.
'I am really looking forward to the opportunity to [find] a new pool of members. Equality is front and centre of this particular round. Any tribunal has to be reflective of the regulated community it seeks to regulate. That is so important. The demographics of the profession have changed beyond recognition and so too has the nature of the challenges that practitioners face.'
Those challenges will be all too familiar to solicitors in practice. The SDT is keen to encourage as many solicitors as possible to apply, although the magnitude of what they are taking on is not downplayed.
'Solicitors do operate in a pressured environment but things can go wrong,' said Nally. 'Your natural reaction might be "there but for the grace of God go I", or you can understand how that might have happened, but you also have a sense of right and wrong and what practice is, and whether what is under the microscope has gone over the line.
'It feels like an objective exercise informed by your professional experience. It is great to have the responsibility, but if it doesn't weigh heavily on you when making these career-ending decisions then probably don't apply.'
The deadline for applications is 14 November. See the tribunal website for details: solicitorstribunal.org.uk.
This article is now closed for comment.


Deputy News Editor