International firm Bryan Cave Leighton Paisner (BCLP) is developing a service that will combine legal advice, volume legal services and help with operations.
BCLP Cubed will bring together solicitors, volume delivery teams, and Cantilever, a consultancy division which helps in-house lawyers improve the efficiency of their operations.
It will aim to provide integrated solutions for in-house lawyers, with a focus on speeding up transaction cycles, reducing costs and providing data insights.
The service will be led by partner Neville Eisenberg as full time CEO. BCLP's chief innovation officer Katie DeBord, who developed the concept with Eisenberg, will head up the product development team.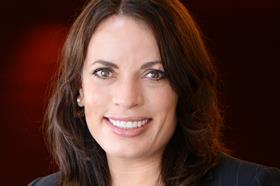 Neville Eisenberg said: 'BCLP Cubed will provide a one-stop-shop service for those classes of legal work which our clients want delivered in a systematic, technology-enabled and process-oriented way.'
Katie DeBord added: 'Using the service will provide a "close loop" for continuous improvement via a single legal supplier who can collect and analyse all the data within their legal work.
'We believe this is the future of legal service delivery for an increasing proportion of the market.'
The news follows an announcement from Eversheds Sutherland, which said it plans a tech-driven alternative business structure.