Lawyers for victims of sex offences perpetrated by football coach Barry Bennell say they are 'shocked and dismayed' at losing their claims for damages against Manchester City.
In TVZ & Ors v Manchester City Football Club the High Court ruled that the club was not liable for the conduct of convicted sex offender Bennell. Mr Justice Johnson concluding it was 'not fair' to reach a determination on responsibility decades after the abuse took place.
The judge dismissed each of the eight claims on the ground they were out of time, as well as adding that the connection between the abuse and Bennell's relationship with the club was 'insufficient' to give rise to vicarious liability.
David McClenaghan, head of abuse claims at London firm Bolt Burdon Kemp, representing the claimants, said Manchester City had 'escaped liability on a technicality'. He added: 'We do not accept the decision as being correct and will be appealing the decision in the higher courts where we are confident we will secure the correct and just result.'
The court heard that the claimants sought compensation for sexual abuse perpetrated by Bennell in the early 1980s when they were aged between 10 and 14 and playing for teams coached by him.
The judge stressed that he believed the claimants were abused in the way they stated by Bennell, who is now 68 and serving 34 years in prison.
Each claimant sought a direction that the standard three-year time limit on making claims should be disapplied. Lawyers for the claimants accepted that 'much time has passed' since the expiry of the time limits but submitted there was good reason for the delay and that the impact of the delay on the cogency of the evidence was limited.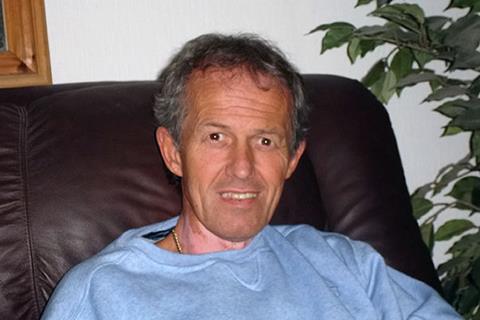 The abuse was, itself, the reason for the delay, the claimants argued, saying they had been psychologically disabled from bringing a claim because of the fear that they would be disbelieved, the fact that they had compartmentalised the abuse, and the impact of disclosure on their mental health. It was submitted that a fair trial remained possible.
Manchester City submitted that the length of delays was 'substantial' and far greater than in comparable cases. Some claimants had disclosed the abuse during the 1990s and were not, for practical purposes, disabled from commencing proceedings.
It was argued the effect of the delay had a 'profound impact' on the club's ability to investigate the claims. In particular a crucial witness, Ken Barnes, who was person responsible for the club's use of scouts, died in 2010.
The judge said that, had the claims been brought in time it was likely that 'clear, confident and reliable' conclusions could have been reached about the relationship between Bennell and the club. 'The ability now to do so has been badly compromised by the 27-year delay and the consequential impact on the available evidence,' he added.