The body set up to investigate miscarriages of justice has admitted that it does not have the money to deal with a flood of referrals over the Post Office computer system scandal.
Helen Pitcher, chair of the Criminal Cases Review Commission, told MPs the organisation was 'not adequately resourced' if 200 cases were to be brought forward for review. She told the justice committee that a shortage of case review managers would take months to address, and that talks are ongoing with the Ministry of Justice about extending funding.
There are thought to be as many as 750 former Post Office workers who were prosecuted by the Post Office between 2000 and 2014. Last month, the Court of Appeal quashed 39 convictions that were secured through private prosecutions. These cases had been referred to the court by the CCRC but there are concerns about its capacity to process many more.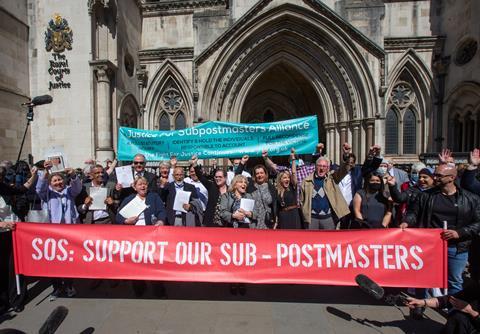 Pitcher told the committee that the commission needed an extra £1m a year even before the magnitude of the Post Office scandal became clear, and that shortfall is now even greater. 'If we get the number [of cases] we anticipate all at once that will be a resourcing problem for us,' said Pitcher.
Miles Trent, case review manager for the commission, accepted that its work had been accelerated by High Court ruling from Mr Justice Fraser in relation to the flawed Horizon system, but he insisted that those wrongfully convicted would have secured justice in any case.
He was particularly critical of the Post Office prosecutors' disclosure during the case reviews, even when it became clear there might have been issues with Horizon.
Trent said: 'We were pushing very hard for disclosure from the Post Office which came to us very late. That was an issue… we were having significant difficulties getting the information we required in order to further our investigations.' The SRA has confirmed that it is looking into whether there were any breaches of professional obligations during the Horizon prosecutions process.
In a later evidence session, lawyers who work on private prosecutions urged the committee not to support measures to reduce rates in a bid to bring parity between prosecutors and those defending private prosecutions.
Barrister Paul Jarvis, committee member of the Criminal Law Reform Now Network, warned of 'unintended consequences' from any cap in prosecution rates and said there could be an increase in private prosecutions pursued without the assistance of lawyers. He added that the courts had the power to step in if they felt fees were unreasonable or disproportionate.