A prominent City solicitor has lost an appeal against his striking-off for dishonestly transferring £350,000 out of his firm's client account and making unauthorised withdrawals from a legal networking company's accounts.
Tony Guise, a former member of the Law Society's Civil Justice Committee, was found to have dishonestly made 22 withdrawals totalling £353,500 from the client account of Guise Solicitors Ltd in 2014 and 2015 after receiving a £600,000 remittance on behalf of a client.
He was also found to have made five unauthorised transfers from the account of CLAN Commercial Services, a company which arranged events for the Commercial Litigation Association (CLAN).
Some of the money was spent on 'personal items' from Amazon, Netflix, at the Globe theatre and at a London cocktail bar, the Solicitors Disciplinary Tribunal heard.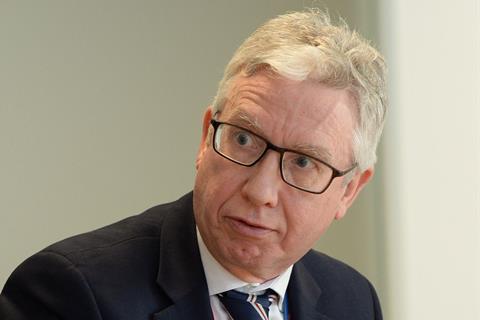 Guise, 64, was struck off last January and ordered to pay just over £50,000 in costs. He challenged the decision at the High Court, which today dismissed his appeal.
In her ruling, Mrs Justice Cockerill said Guise's argument in relation to the client account allegations amounted to 'an appeal against the tribunal's determination on the credibility' of his former client.
'That is not a question of law,' she added. 'It is exactly the kind of issue of fact in which an appeal court will be extremely cautious about interfering.'
The judge said that, where Guise did not give live evidence before the tribunal and his former client did, 'it was effectively inevitable that the tribunal would find for [the former client]'.
Cockerill also dismissed Guise's appeal in relation to the CLAN allegations, which she said 'amounts to a challenge to the tribunal's approach to the evidence' rather than an appeal on a point of law.
After the ruling, Guise told the Gazette that the SDT's ruling was a 'travesty' and that the High Court's decision was 'a disappointment'. 'It is always difficult to win an appeal limited to a review of the decision below,' he said.
Guise added: 'I continue to campaign for effective IT within the civil courts and a fairer civil justice system, as I have done for the past 30 years.'