The head of the NHS body defending clinical negligence claims has blamed claimant lawyers for so few cases going to mediation.
NHS Resolution chief executive Helen Vernon (pictured) revealed the organisation's new mediation service has resolved just 71 claims in its first 10 months.
Giving evidence to the Commons public accounts committee yesterday, Vernon was pressed on why her organisation is not doing more to carry out early investigations and start to control the £1.6bn annual spend on clinical negligence claims.
Vernon said two-thirds of cases are kept away from court and that the new pre-action protocol requires a response within four months of receiving a letter of claim. She conceded mediation is not working but said that is not the fault of the NHS.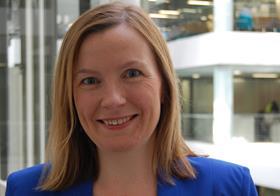 'We also use mediation and have been increasingly pushing cases towards mediation as a way of resolving claims without formal court proceedings,' she said. 'To be frank, we have found that quite difficult to get off the ground particularly because there has been some resistance from claimant lawyers whose preference is for the more formal route.'
Vernon said some claimant lawyers have engaged with mediation since the formal launch of its mediation service last December, but admitted just 71 cases were resolved, despite it being available for claims of any type and size. To put this into context, NHS Resolution settled more than 17,000 claims in 2016/17.
The evidence session saw MPs question senior officials at both the Department of Health and Ministry of Justice about how they planned to reduce clinical negligence costs.
Richard Heaton, permanent secretary of the MoJ, said the effects of civil justice reforms in Laspo had yet to full work through, adding that he is 'optimistic' of installing a regime of fixed recoverable costs – once the system has been modified.
'Lord Justice Jackson [in his review of fixed costs] said 'why don't you try cracking the process for these claims and make that more streamlined – if you can do that, then it's fair enough to put a fixed recoverable costs regime on that'.
'He recommended that we refer this to the Civil Justice Council to come up with, not just a fixed recoverable costs regime, but also a streamlined procedure. That is a recommendation I am happy to tell the committee that ministers have accepted.'
Heaton said there are signs the 'high water mark' of clinical negligence claims may have passed, after Laspo had initially prompted lawyers to move into this sector from personal injury work where fees were fixed.