The Crown court backlog appears to be stabilising at 58,000 cases, after swelling by almost 50% over the course of the pandemic.
According to figures published today by HM Courts & Tribunals Service, 57,894 Crown court cases were outstanding on 25 April 2021, down from 58,056 the previous week. The backlog has hovered between 57,000 and 58,000 cases since the beginning of February.
The number of court disposals is also on the rise, with 9,583 issued in March 2021, up from 7,831 the previous month. Disposals fell as low as 3,123 in April 2020.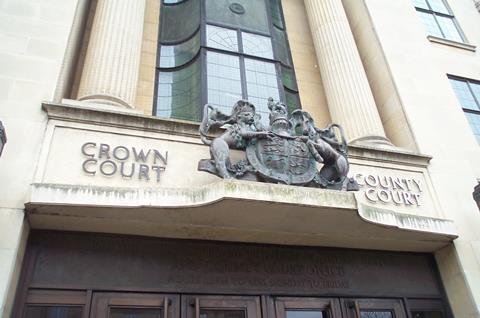 Before the pandemic hit, the number of outstanding cases stood at 39,331 and around 2,021 disposals were being issued per week.
Last month, the Ministry of Justice announced that there will be no cap on judicial sitting days for the next financial year in order to reduce the backlog of Crown court cases. 'As we continue to boost recovery in the courts following the pandemic, this will help them maximise capacity across the justice system and safely hold as many hearings as possible over the coming year,' a spokesperson said.
However, a question mark hangs over the future of several Nightingale courts, which are operating under contracts that expire next month. The Ministry of Justice has revealed that 12 of the 30 Nightingale courts in operation have agreements which are due to expire in June. Responding to a freedom of information request, the government would not identify which venues are at risk of closure on the basis that the information is likely to prejudice commercial interests.
In the magistrates' court, 463,215 cases were outstanding as of 25 April. The backlog peaked in July 2020 at over 525,000 cases.
Law Society president I. Stephanie Boyce said: 'The latest Crown court backlog figures show more than 57,000 outstanding cases, resulting in unacceptable delays in accessing justice for victims, witnesses and defendants.
'Some trials are being listed for 2023 with the pandemic having exacerbated the effect of decades of underfunding and cuts on the criminal courts. The government must maximise the existing court capacity as we emerge from lockdown and boost capacity through many more Nightingale courts to increase the number of jury trials that can take place.'