Big Four firm Deloitte has seen revenue from its tax and legal advisory services rise by 3%, after investing heavily in its legal team earlier this year.
According to figures for the year ended 31 May 2021, UK tax and legal revenue increased by 3% to £969m year-on-year. Total revenue at Deloitte across the UK and Switzerland - consolidated in the accounts - rose by 4% to £4.49bn, while distributable profit increased by 14% to £590m.
Chief executive and senior partner Richard Houston said Deloitte's tax and legal advisory services contended with 'challenging markets' during the first half, but returned to growth in the latter part of the year. 'Despite this, the business continued to invest heavily in new technology solutions for future growth,' he said.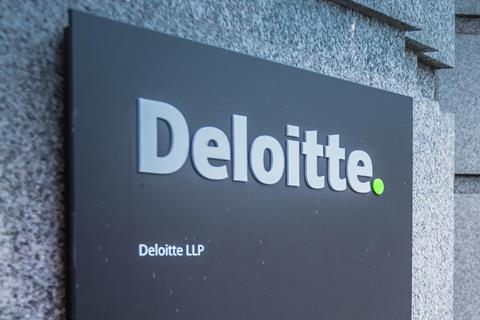 In February, 114 employees, including more than 80 lawyers, from technology and digital media firm Kemp Little joined Deloitte Legal. The transaction doubled the size of the legal team and 'transformed' the firm's legal offerings.
According to a study by LexisNexis, the Big Four accountancy firms are increasingly muscling in on City legal work. However, the report suggests that they are not interested in large, one-off matters such as major acquisitions, which attract traditional practices. Instead, they are focusing on 'run-the-company' work such as the integration of contracts and policies in the wake of an acquisition.
'The Big Four can offer a far higher integration of technology, project management and process management; they employ a huge number of people across a huge range of specialties and they are way more global than even the most global law firm,' said report author David Wilkins, professor of law at Harvard Law School. 'This is why, for many kinds of issues that companies face, it's a very attractive offering'.