International firm Dentons has laid off 85 UK employees, including 15 fee earners, as part of an agile working drive.
Two compulsory redundancies have been made in business services, while 35 secretaries and 32 business services staff have opted for voluntary redundancy. In the fee earning teams, 16 lawyers have opted for voluntary redundancy and five have accepted alternative roles. Six secretaries and 14 employees from business services have accepted alternative roles.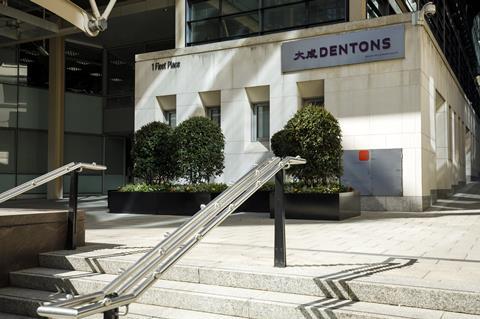 Lisa Sewell, managing director for the UK, Ireland and Middle East said, 'Our people have told us they want to use offices differently now, focusing on connecting with colleagues and clients. They have also valued the extra time in their days from not commuting which has enabled them to do the school run, take more time on their own wellbeing or enjoy time with friends and family. We are looking to change the way our offices are set up to create the kind of flexible working environment they are looking for'.
She added: 'Whilst it's always difficult saying goodbye to colleagues, we are pleased that so many are staying with us in new roles, learning new skills and that our voluntary redundancy offering meant that the number of compulsory redundancies were limited to just two. Those who are leaving us do so with our sincere thanks and gratitude for the valuable contributions they have made to our firm.'
Last summer, Dentons announced the closure of two of its UK offices to cater for full-time remote working and to shrink its real estate footprint. Offices in Aberdeen and Watford have been vacated with all partners and employees working remotely.