Former lord chancellor Robert Buckland QC MP, replaced in September apparently over his approach to constitutional reform, receives a consolation prize in government honours announced yesterday. The MP for South Swindon is to become a KBE (Knight of the British Empire) for public and political service.
The New Year Honours 2022 list also reveals that Tanweer Ikram, deputy senior district judge, magistrates' court, has been awarded the CBE for services to judicial diversity. Topping the list of solicitors honoured are Stephen Reese, partner at magic circle firm Clifford Chance and Sandra Wallace, joint managing director at international firm DLA Piper. IP specialist Reese receives the CBE for services to the Covid-19 response; Wallace, admitted in 1994, receives the same award for services to law and social mobility.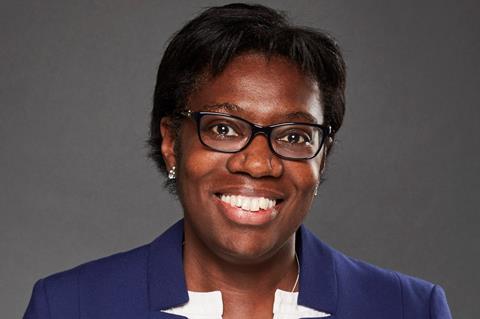 CBEs also go to Linda Brown, chief executive, Criminal Injuries Compensation Authority, for services to justice and the victims of crime and Nicholas Owen, former chair at Big Four firm Deloitte, for services to the professional services sector.
Amir Ali, former chair, Civil Court Users Association, receives the OBE for services to court users and the law. OBEs also go to: Michelle Brown, previously senior district Crown prosecutor at CPS East of England, Robin Caley, senior lawyer, HM Revenue and Customs, for services to tax and pandemic support; Simon Massarella, national digital lead for the magistracy, for services to the administration of justice and Kathryn Munson, head, probation services, Hull and East Riding, for services to the criminal justice system.
Richard Port, family law associate at Midlands firm George Green LLP, is awarded an MBE for his legal services to victims of domestic abuse. Port has worked closely with women's refuges and domestic abuse charities and been a keen advocate for victims of domestic abuse and fighting their cause in and outside of court.
He said: 'I am truly humbled to be receiving this honour from the Queen. I didn't expect in my wildest dreams eight years ago when I first got involved helping domestic abuse organisations and victims that eventually my efforts would be recognised and praised by the Queen.'
The Gazette would be delighted to note further honours awarded to members of the legal profession. Please email details to: michael.cross@lawsociety.org.uk