The lord chancellor faced the prospect of two judicial reviews before he decided to revoke a controversial fixed fee regime for immigration and asylum appeals work, the Gazette has learned.
As well as Duncan Lewis, one of the country's biggest legal aid providers, national firm Fountain Solicitors also issued legal proceedings against the lord chancellor over the Civil Legal Aid (Remuneration) (Amendment) (Coronavirus) Regulations 2020.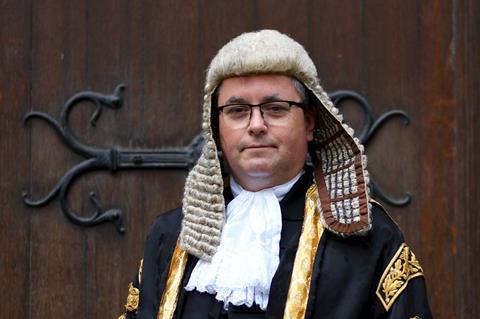 The regulations, which came into force in June, introduced a £627 fixed fee.
Fountain Solicitors was among 217 immigration practitioners who warned the Legal Aid Agency in April that the government's reforms risked driving firms out of business. A second letter was sent to the agency in May which stated that some signatories were considering a potential claim for judicial review.
Fountain Solicitors represented four claimants. Their claims focused on what they said was the failure of the Ministry of Justice and the lord chancellor to consult on the content of the amendment regulations prior to enacting them, and also for failing to undertake a rationale process of enquiry to identify the foreseeable impact on the availability and quality of legally aided representation for some of the most vulnerable members of society. The April and May letters to the agency were part of the evidence in the legal challenge.
The lord chancellor informed claimants in both challenges on 4 August that the controversial regulations would be revoked. The ministry has promised a full consultation on the fee changes before they are finalised next year.
James Howard, head of the immigration department at Fountain Solicitors, said: 'The importance of this case cannot be overstated. It will have a huge and positive impact on the ability of appellants, many of whom are the most vulnerable in society, to gain access to justice and legal representation before the first-tier tribunal on their immigration and asylum appeals.
'As a result of the legal challenge, the lord chancellor's quick acceptance that consultation had been inadequate and that the amendment regulations should be revoked is a welcomed first step. We look forward to the start of constructive consultation on the future of legal aid funding in this area.'
The legal team comprised Howard, and barristers Sonali Naik QC of Garden Court Chambers and Tasaddat Hussain of Garden Court North Chambers.