The government should move quickly on any recommendations made by the independent criminal legal aid review, the lord chief justice told journalists today – warning that many parts of the country have insufficient numbers of solicitors and barristers to keep up with the volume of criminal cases that the courts are trying to list.
Discussing the court backlog at his annual press conference, Lord Burnett of Maldon said everyone in the justice system over the coming months will have to work hard to improve the 'throughput' of cases coming through the criminal courts. The effort will require adequate government funding, the judiciary to play its part in the administration of justice and 'for others involved in the system who similarly need to have capacity to deal with the extra work we're trying to put through the courts'.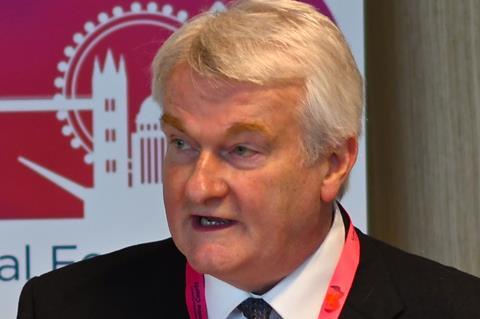 The lord chief justice said: 'At the moment we're finding that [lack of] capacity, which has many facets, is holding back the volume of work.'
The senior judiciary is 'making good' a shortfall in judicial capacity, he said. Senior judges are engaging with recorders to sit more. The lord chief justice authorised a significant number of retired Crown court judges to hear cases. More High Court judges have been deployed to hear big murder cases.
'That's a significant issue at the moment,' Lord Burnett said. 'The next issue is, in many parts of the country, the legal profession – solicitors and barristers – are not able to keep up with the volume of work we're trying to list in the Crown court. Too many cases cannot be dealt with because there are simply no legal professionals to cope with them in some parts of the country at the moment. These are examples of how capacity has many different facets.'
Lord Burnett said he understood that the final report of the independent review of criminal legal aid, being led by Sir Christopher Bellamy, 'is not very far from completion'.
'To the extent [Sir Christopher] makes any proposals or recommendations which might ease the supply problem, I hope the government will look carefully at it, but importantly move quickly – otherwise things may remain very sticky for some time.'