Lawyers fear extended court operating hours will be 'introduced through the back door' as they prepare to fight a fresh attempt to bring in the controversial scheme.
The Criminal Bar Association said in February that the scheme, which it described as 'discriminatory', had been abandoned. The government subsequently said the Covid Operating Hours proposal was still under review.
Last week, in a speech delivered at the Law Society, lord chancellor Robert Buckland said Crown courts would be authorised 'to work at full throttle' to clear the court backlog. This week, Women in Criminal Law, a practitioner group, revealed that Northampton Crown Court is proposing to introduce what appears to be the Covid Operating Hours model.
The group received an email, which said: 'The Crown Court at Northampton is looking to increase its trial capacity so that older bail cases that are currently waiting to get on can be listed for trial. The hours are 9 to 1 and then 2 to 6.' A meeting to discuss the proposal with Northampton's resident judge will take place next week.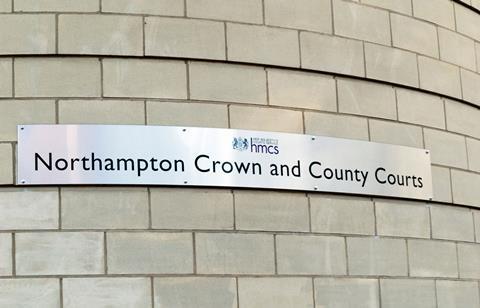 Women in Criminal Law said it opposed the scheme in the formal consultation 'and we will oppose them informally or ad hoc moving forwards'.
Asked if Covid Operating Hours is returning, the Ministry of Justice said the decision on whether to implement the scheme remains under review. The department also pointed out that magistrates' courts sat at least 100 additional Saturday courts per month between September and December last year.
In data published by HM Courts & Tribunals Service, legal professionals complained about the negative effect that Covid-19 operating hours had on their wellbeing. At his annual press conference last December, the lord chief justice said extended operating hours 'are much misunderstood'.
CBA chair James Mulholland QC said yesterday: 'The greater frequency of remote hearings must not be used as a means by which extended operating hours is introduced through the back door, bringing forward and pushing back the normal opening times of courts. Worryingly, this is already being canvassed at Northampton Crown Court. Any such approach would throttle the courts by destroying the working lives of so many criminal barristers, who will still have to work long hours, both before and after court, to prepare cases, all on poor rates of pay.'
Asked about legal action, a spokesperson said the CBA 'will be reviewing its position'.
Law Society president I. Stephanie Boyce said listing is a judicial function but the Society will raise the issue at a meeting with HMCTS this week.
Boyce said: 'We continue to have doubts as to whether extended courts hours will be effective in delivering actual additional capacity, and therefore we do not consider that the indirectly discriminatory impact such hours could have would be justified. Our preference remains investment in further Nightingale courts and maximising current capacity, to allow more hearings to take place in a safe manner.'