A leading family practitioner has called on the government to extend a voucher scheme designed to bolster the use of mediation to resolve family disputes away from court, after referrals nosedived following the 2013 legal aid cuts.
The Ministry of Justice introduced the £1m voucher scheme last March, and it was topped up with another £800,000 in August.
Solicitor Jo O'Sullivan, a member of the Law Society's family law committee, told a webinar this month that around 6,608 vouchers have been issued and there are around 400 left until the end of this month.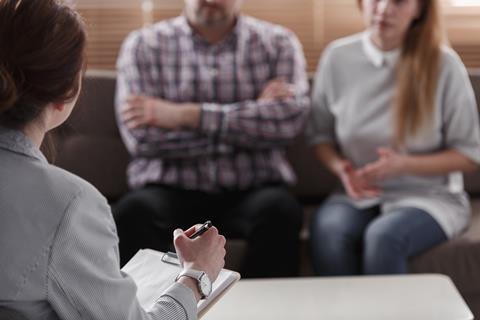 'There has been no word yet about an extension. We're all hoping there will be an extension,' she told the webinar, hosted by co-parenting support service Our Family Wizard.
The ministry confirmed to the Gazette that by 13 March, 6,850 families have used the scheme and the department expects 7,000 will have benefited from it by the end of the financial year. Family Mediation Council survey data suggests 65% of separated parents reached whole or partial agreement, and did not go on to attend court. A further 3% only attended court to secure a consent order to formalise their agreement.
An MoJ spokesperson said: 'We launched this scheme to spare more children and parents the stress of courtroom battles and are thrilled to see nearly 7,000 families have benefited from our vouchers. The popularity of the scheme has helped ease pressure on the courts and any announcements on funding will be made in due course.'
Justice secretary Dominic Raab has made clear he wants to see more family disputes resolved away from court.