Senior judges could in future give refresher lessons to new MPs to remind them of their responsibilities to the rule of law, the lord chief justice has suggested.
Lord Burnett of Maldon today called for 'sensitivity' from all branches of the constitution after he was asked during his annual press conference about MPs seeking to exert influence on a judicial decision.
It was reported last week that five Conservative MPs and a peer had been referred to the parliamentary commission for standards after they wrote to judges ahead of a decision on whether to publish character references supporting former colleague Charlie Elphicke. The ex-Dover MP was jailed in September for sexual assault. The court was last week asked to grant an application by national newspapers for the references to be released: the five MPs and one peer were rebuked for seeking to exert 'improper' influence on the bench.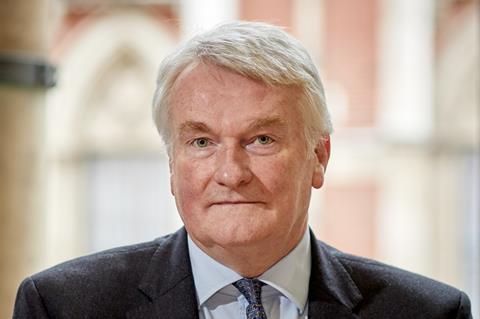 Lord Burnett said the case may raise wider questions about the legislature's understanding of what its role was in the constitution, and the influence it could wield over the judiciary.
He added: 'I am pretty confident judges understand where the boundaries lie but I am less confident that all parliamentarians have an instinctive understanding of where those boundaries lie. One of the things I am concerned to think about is where the judiciary can help to ensure the understanding is deeper.'
Lord Burnett said he had discussed this issue with other senior judges and is thinking 'deeply' about what the best options might be, although he stressed it was premature to say any plans had been made.
'It does seem to me that even if it amounts to a very short briefing provided to both houses of the legislature on the boundaries between our respective roles and the need to respect the independence of the judiciary, that is something we are thinking about and will have discussions about.'
The lord chief justice could not recall any previous intervention along the lines of the Elphicke letter, noting that individual judges would occasionally receive letters from MPs pressing the interests of one of their constituents. He added: 'The invariable process if a judge receives any communications about a case from somebody not involved is that the judge will release that communication to the parties and the judge will be in a position to say they took no notice of it.'