Hundreds of barristers have today begun open-ended action over legal aid funding that could see the criminal justice system slowly grind to a halt within weeks.
Dozens of chambers have publicly declared they are adopting a policy of 'no returns' from today – withdrawing a longstanding gesture of goodwill in which barristers cover for colleagues on cases that have been 'returned' because the courts may have overrun or the case was rescheduled at the last minute and caused a diary clash.
The action - which the Criminal Bar Association stresses is not a 'strike' - is in response to the Ministry of Justice's response to the recommendations of a government-commissioned criminal legal aid review.
In February, criminal barristers voted overwhelmingly in favour of adopting 'no returns' should the government refuse to increase criminal legal aid advocacy fees by 25%. The government's package of criminal legal aid reform proposes a maximum 15% uplift, which would not come into force for months.
CBA chair Jo Sidhu QC said: 'Criminal barristers can no longer afford to wait and, with every passing week, increasing numbers are leaving our ranks to find alternative work that offers a viable career. Without sufficient prosecutors and defenders, thousands of victims and accused will continue to face years of delay and the backlog in cases will grow ever longer. Government must act now or answer to a public that has already grown weary of excuses.'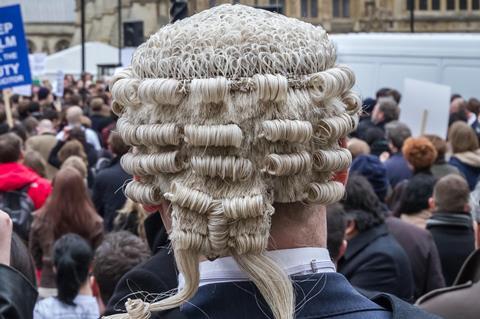 Latest available statistics show the Crown court backlog falling at snail's pace in recent months, standing at 58,993 in January. With barristers declining to cover 'returned' cases - which they are not obliged to accept – this figure is expected to worsen.
Later this month the Criminal Law Solicitors Association and London Criminal Courts Solicitors Association will hold a 'legal aid consultation survival training' event, where the government's proposals and next steps will be considered.
The Law Society says collective action by the solicitor profession, or by local law societies or groups, may contravene competition law. However, Chancery Lane does not consider that the unavailability of counsel creates an obligation on a solicitor-advocate in the instructing firm to take over any of the formerly instructed barrister's responsibilities if they do not feel competent to do so.
Meanwhile, in guidance issued last Friday, the senior judiciary says 'unqualified staff', whether employed by the Crown Prosecution Service or defence solicitors, should not be expected to step in.
Twitter reacts
Civil #LegalAid solicitors are in solidarity with our criminal legal aid colleagues, barristers & solicitors. All of us are struggling.@MoJGovUK is a monopsony (like monopoly but one customer). As such they have a responsibility for the long term sustainability of its suppliers

— Audrey Ludwig (@AudreySuffolk) April 11, 2022
I'm not on Strike. I just refuse to give my family time and what little energy I have left, to cover other cases that are not mine and for which I will not be paid properly. The good faith needed to keep a failing system going was torn up by successive governments and parties.

— NED QC (@Nedbar1QC) April 11, 2022
This article is now closed for comment.