The solicitors profession has a problem with retaining newly-qualified ethnic minorities because of the racism people face in firms, a diversity expert has said.
Speaking during an SRA webinar yesterday, Raphael Mokades, founder of Rare Recruitment which specialises in graduate diversity recruitment, said the problem was not with the number of black and Asian solicitors being taken on by top firms, but the issue faced during their first three years' PQE.
He said that to become partner or general counsel then solicitors needed to do at least five years' straight in practice, but his company's research had shown that lawyers from ethnic minorities were less likely to stay at their firm and more likely to go in-house or leave the profession altogether.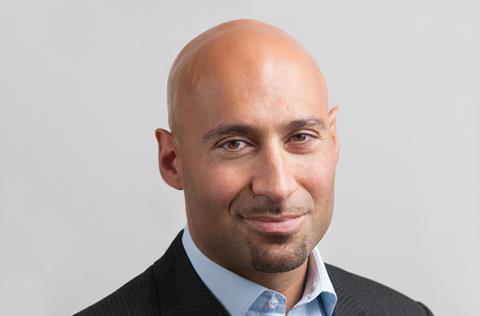 Mokades said: 'There is a disproportionate attrition of black and brown lawyers. Right now that is a bigger problem. Graduate recruitment is pretty good – most [firms] are doing a pretty good job but the attrition is significant.
'Why is this happening? It is basically racism. If you are a black woman and you go to work you are going to get comments about your hair. One woman came to work with her hair natural and colleagues said to her 'you look scary like that'. Another was told 'you don't look professional'. But that's who they are. [They are] going to work as themselves and told they are scary or unprofessional – of course they are going to leave. Another woman told me she spent the entire training contract she did at her law firm being confused with the only other black trainee. How does she think she is going to make partner? It is an impossibility.'
Mokades noted that the law was not the worst profession for encouraging diversity. He said that law firms should treat increasing diversity like any business target, and insisted that it was 'not that hard' to ensure equality in interview processes, pay structure, performance reviews and promotion decisions.
He added it was critical for businesses to listen to what is going wrong in their organisation and educate themselves, creating an action plan based on data and allocating work fairly.
Mokades said that the suite of measures firms should take to reduce attrition for qualified lawyers of colour should include to 'make sure you train your supervisors...[and] your managers; put into appraisals, and maybe even the pay structures of those running groups and supervising people, that proportionality of outcome by race is critical, i.e you cannot be a top performer, however much you bill, if all the ethnic minority associates in your group leave much more quickly than the white associates'.