It is a timetable and workload that will be all too familiar to many practitioners.
Duty shift on Sunday. But even though the shift ends at 7pm, the work does not end, with the last case finished at 1am. Wake up at 6am to get on with some urgent work before rushing to do nursery drop-off and the phones start ringing. Face-to-face prison meeting, pick up own-client calls, then start another duty shift. Prepare cases, take instructions, deal with any urgent matters where the courts have messed up listings. Put child to bed before going back to work. Continue to take calls on duty and go to bed at 4am when the last case has finished. Start the working day again at 7am.
'I'm absolutely exhausted and a lot of us are… Extended operating hours might be the straw that breaks the camel's back in regard to the justice system which is already broken,' Caroline Liggins, a senior associate in the criminal defence team at Hodge Jones & Allen, told a Young Legal Aid Lawyers meeting this week.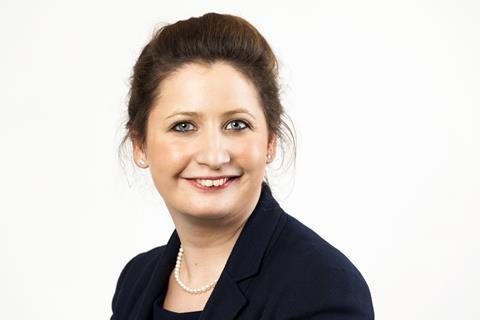 How practitioners can push back against extended operating hours was the subject of the group's latest remote gathering.
Lawyers thought the controversial scheme, which was piloted in a few Crown court centres last year, had been abandoned. The Ministry of Justice said the scheme continued to be under review by the lord chancellor. Last month, it was resurrected under a new name, 'Temporary operating arrangements (TOA)' and slightly tweaked model.
Robert Buckland's department announced that judges would have the option to open courtrooms for longer under new 'temporary operating hours', proposing two models that would run alongside normal operating hours in other courtrooms.
The 'blended model' would involve running two separate jury trials in one courtroom: one from 9am to 1pm and one from 2pm to 6pm. The 'remote model' would be for sessions held entirely remotely where the hearing takes place outside of the standard 9am-5pm operating hours. The ministry said the remote model would benefit those with caring responsibilities, removing any commutes, though its impact assessment says the scheme could discriminate against lawyers with caring responsibilities.
HM Courts & Tribunals Service says provisions are in place for practitioners to make an application to move a case listed in a TOA court to a standard hours court should attendance at a morning or afternoon session become impractical, supported by reasons.
Liggins told the meeting that counsel should not have to explain why they cannot do a TOA session or even be put in that position: 'Many advocates with children will be frozen out because of their status as a parent or guardian.'
Garden Court Chambers barrister Lucie Wibberley, assistant secretary of the Criminal Bar Association, says practitioners have been seeking to dissuade resident judges from introducing the TOA model at their court.
The CBA, which previously instructed heavyweight firm Mishcon de Reya to fight Covid operating hours, remains fully opposed to extended operating hours and said last month that it is considering 'all options' in terms of its opposition to the latest iteration.
Could direct action be on the cards?
A 'Strike for Justice' open letter, drafted to HMCTS, MoJ and the lord chief justice last year, has been doing the rounds again. 'Our goodwill has run dry. The undersigned will not attend a single court listing outside of regular court hours. Not under any circumstances. We want to clear the backlog, but in a way which builds towards a sustainable future for the criminal justice system, and which affords dignity to ourselves, our clients, and court staff,' the letter says. It has attracted 1,778 signatures so far.
'The sector needs to go on strike and we need to work towards going on strike. It's about getting enough people together and coordinating it right,' solicitor Zachary Whyte, a committee member of the Legal Sector Workers United union, told the meeting.
This article is now closed for comment.