HM Courts & Tribunals Service is ignoring local officials in its mission to boost court capacity, meaning potential Nightingale courtrooms are going unused, the House of Commons justice committee has heard.
Speaking at a public evidence session, the police and crime commissioner (PCC) for Hertfordshire said HMCTS is failing to identify local solutions to the growing criminal backlog.
David Lloyd, Hertfordshire PCC since 2012, said: 'There has been a problem with both the level of communication and engagement from HMCTS with local criminal justice system partners, and crucially the ability of HMCTS to work with partners to identify solutions that work locally. HMCTS is very much a centralised agency that doesn't appear to empower its senior staff as much as it might do.'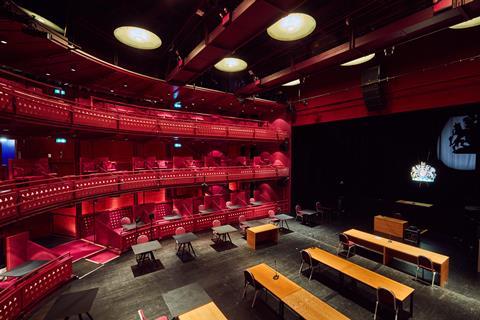 Lloyd claimed that a 'perfectly good' former magistrates' court in his local area could be converted into an emergency court. 'For a whole year I've been trying to get that used in some way as a Nightingale court. We still don't seem to have got anyone who is in power to make that decision.'
During the same evidence session, chief executive of the Crown Prosecution Service Rebecca Lawrence said her workforce has been operating with a 'hyperinflated case load' for the past nine months.
Lawrence said the number of cases per lawyer has increased significantly in spite of the CPS' recent recruitment drive. Crown court lawyers are now handling 27% more cases on average than at the start of the pandemic, while magistrates' court lawyers are dealing with 20% more cases.
In a drive to reduce the backlog, HMCTS is opening three new Nightingale courts this week. The first is in Wolverhampton and will provide two additional Crown courtrooms. The second court is in Liverpool and will provide one extra room for Crown court work, and the third is in Croydon and will provide two additional rooms.
Some 27 Nightingale sites are now in operation.