Solicitor-advocate Greg Foxsmith is on a mission: to honour the memory of footballer Jack Leslie. In 1925, Leslie, who played for Plymouth Argyle, was picked to play for England against Ireland. But within days, his name disappeared from the team sheet. The selectors 'must have forgot I was a coloured boy', Leslie was quoted as saying in later life.
'He could have been the first black footballer to play for England,' says Argyle fan Foxsmith. 'I'm amazed and appalled by the story, and even more amazed and appalled that I did not know about the story.'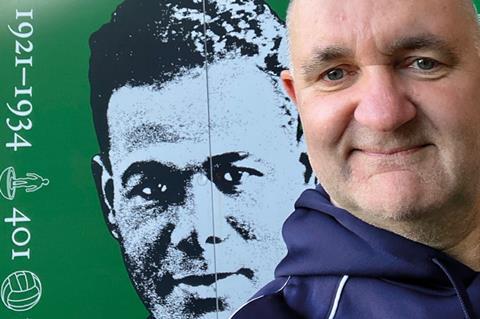 Foxsmith, a former president of the London Criminal Courts Solicitors' Association, is co-founder of the Jack Leslie Campaign with Matt Tiller, TV producer, writer and songwriter. They are fundraising to build a statue of Leslie which will stand outside Home Park.
Foxsmith recently gave a virtual presentation to the Crown Prosecution Service about Leslie and said: 'This story appeals to lawyers because it's an injustice.'
Foxsmith, an advocate at Kingsley Napley, said: 'The campaign has taken quite a lot of time but Kingsley Napley has been enormously supportive. They put in a significant amount of money into the campaign at the start when I needed a boost.'
The campaign is still fundraising as 'more money means a bigger or better statue'.