When it comes to virtual conferences, the Legal Aid Practitioners Group raised the bar this week after its Caribbean cook-along with cookbook author and chef Shivi Ramoutar was a big hit.
While legal aid lawyers were busy rubbing tablespoons of freshly-blitzed jerk marinade onto their chicken legs (or sweet potato), Rohini Teather, LAPG's head of parliamentary affairs, revealed that Ramoutar was no stranger to the legal profession: the two studied law together.
Ramoutar told the cook-along that she practised for a year. After being made redundant, she successfully applied to be a contestant on BBC show Masterchef. She finished sixth in the competition and described the four weeks of filming, in which she immersed herself in food, as a great experience.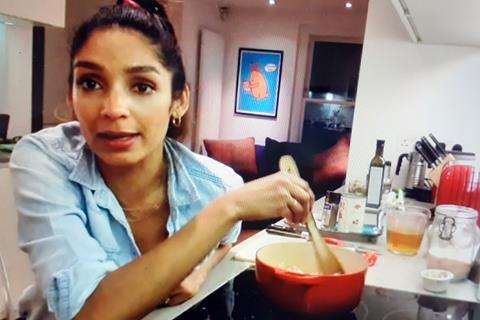 'After Masterchef, I was thankful for my legal background because no one could take me for a fool. It just went from there. Law is but a thing of the past now. I was very lucky to be made redundant – it set the wheel turning onto this new career.'
Ramoutar was born in Trinidad and her first cookbook is called Caribbean Modern: Recipes from the Rum Islands. Another cookbook,The Ice Kitchen, contains recipes for instant treats and delicious meals that can be stored in the freezer for later.
During the cook-along Ramoutar, knife in hand, told her legal aid chefs to 'go quite psycho with the chicken' - for marinading purposes of course, although that's certainly one way of releasing the stress of submitting a claim to the Legal Aid Agency.