Susan Acland-Hood can't seem to catch a break.
The permanently embattled HM Courts & Tribunal Service chief gets more than her fair share of flak from lawyers, but a few short weeks ago she could hardly anticipate being grilled by the Commons justice committee about hand sanitiser. But these are strange - and at times surreal - times.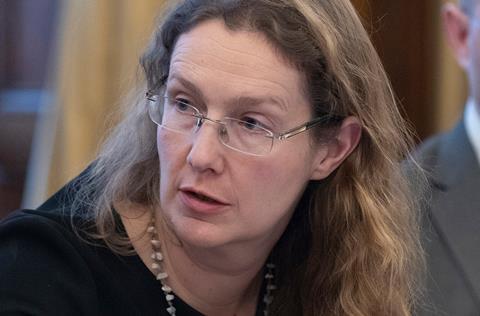 'Across the whole of the public sector it is colossally difficult to get hold of scale supplies of hand sanitiser,' she told MPs, conjuring images of hordes of civil servants scouring black markets for bottles of gel.
For a brief moment, there was hope, with a shipment due in this week from South Africa. Alas, Acland-Hood continued, South Africa had placed its own travel and export restrictions just after the order was placed, and the cargo is currently 8,000 miles away rather than being distributed to the court estate.
Given the imperative to keep courts clean, it probably isn't ideal to be shuffling the deckchairs in the background. However, Acland-Hood confirmed to MPs that HMCTS is about to change its cleaning contractor, as had been planned for months, on 1 April. 'Slightly unfortunate' timing, she conceded.