Obiter has been quick enough to mock law firms' attempts to advertise, so it is about time we redressed the balance. Leeds firm Ison Harrison this month releases a new ad which is like a John Lewis Christmas effort put through a Yorkshire filter.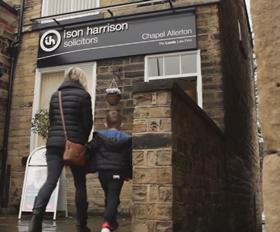 In the web video, spoken word artist Dave Jarman narrates an original piece called 'If you ever need me', with shots filmed on location across West Yorkshire.
Thankfully, there are no slapstick falls, no nauseating dialogue and no sign of any cheesy musical number. Instead, the story traces people through different stages of their lives, ending on a rousing finale, complete with a roll call of Yorkshire towns where the firm has bases.
Managing partner at Ison Harrison, Jonathan Wearing, said: 'We didn't want to produce a typical law firm video but wanted to go in a different direction altogether.' Obiter approves. Watch for yourself here.