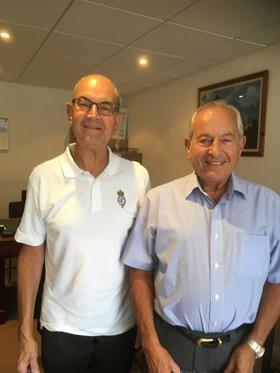 Last month Obiter reported on south east firm Thomson Snell & Passmore being recognised as the world's oldest legal practice.
Middlesex firm Miller Clayton can't quite claim such longevity, having been founded in the 1930s, but its unbroken record of family service must qualify it for a record of its own.
The firm was formed by Henry Miller in Baker Street and stayed there for 45 years until moving out to Stanmore. He would go on to reach 60 years in the profession – all at the same firm – before he passed away in 2000. In the meantime, Henry had been joined by his sons John and Anthony, who themselves have now racked up 58 years and 50 years respectively as solicitors. Both are still practising and showing no signs of slowing down – and of course both are still at the same firm.
All in all, the father-sons combination has amassed 168 years of working for the same firm. We reckon that might be difficult to surpass, but do let us know if there's a family that can do it.