A furloughed solicitor with time to spare during lockdown has launched a successful cookie delivery business from her own kitchen.
North Londoner Sarah King, 32, was doing 14-hour days before March as a duty solicitor and after a couple of weeks of lockdown decided she needed something to fill the time.
She turned a lifelong love of baking into the launch of The Cookie Mail, which packages sweet treats in letterbox-sized boxes and sends them out across the country. Within weeks she got her own website together, registered as a company and got the required hygiene certificates. With a limited postal service in the early days of lockdown, she even hand-delivered to clients in London, Essex and Hertfordshire as the business got off the ground.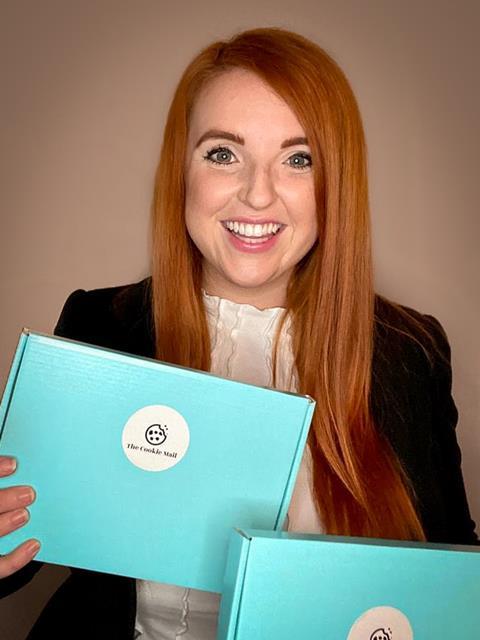 Now King has sent out more than 1,000 orders and says she is currently inundated with corporate clients sending their staff boxes of cookies for virtual Christmas parties. Others have signed up for a subscription service to get a weekly delivery of cookies.
But with the furlough scheme coming to an end and King retained as a consultant solicitor, she must juggle her career with the business.
'There have been mornings where I've been up in the early hours to bake and then gone off to court to represent a client,' she said. 'Sometimes I am doing 20 hours' straight but I love it.'
King admits she would not have got the business off the ground without the time afforded by lockdown and with courts now largely operational again, she may take on others to help her fulfil the orders coming in.
'I absolutely love being a solicitor and I want to combine the two elements of what I do. I have seen a lot of people come out of prison and struggle to find work – I want to be able to offer employment support to people with previous convictions or people on the cusp of getting into trouble.'