Obiter is grateful to the PR departments of top firms for giving us a glimpse of what office life will be like after the much-heralded demise of lockdown. Prominent London firm Kingsley Napley, for example, is moving into its new offices in trendy Shoreditch over the summer. Its six floors include shared neighbourhoods, private working rooms and pods, dedicated case rooms and silent libraries (the best news Obiter has heard all week).
Also included are a 'wellbeing suite' featuring a relaxation room, fitness studio, and prayer and contemplation rooms. Managing partner Linda Woolley said the move allows the firm to 'start afresh'.
Meanwhile magic circle firm Linklaters is encouraging lawyers to swap billable hours for watercolour kits, hypnotherapy and yoga classes. All UK employees and partners have been given a £300 allowance to spend on things that are good for the mind via a 'personal wellbeing concierge' – otherwise known as an app.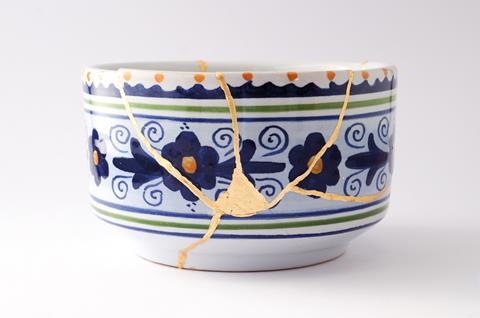 'It is more important than ever that we nurture our physical and mental wellbeing and we hope that the BetterSpace app will support our people in doing just that,' said Nick Syson, health and wellbeing partner. 'We are proud of our culture of being open, positive and proactive about mental health and to be championing the next frontier in employee wellbeing support.'
The app offers a range of services and products, including balance boards, knitting kits, Kintsugi – which involves repairing broken ceramic with resin and gold powder – and weighted blankets.
While Obiter suspects that lawyers might struggle to fit Japanese pottery repairs into their work schedules, a weighted blanket could be a wise investment given City working hours.