Spare a thought for shadow justice secretary David Lammy, who could be forgiven for being a little distracted during a fringe event of the Labour Party conference on Sunday.
Lammy was the headline act at a session to discuss whether the justice system in England and Wales was broken and – if so – how to fix it.
He spoke passionately about the subject, expressing his frustration at delays in the court system and promising to robustly oppose attempts to repeal the Human Rights Act.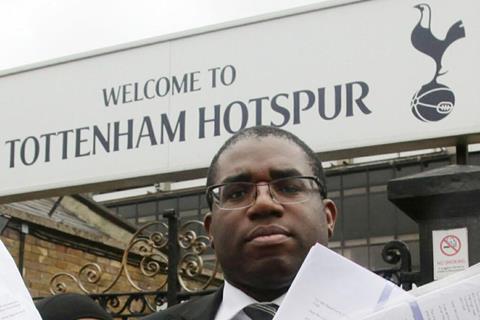 But the scheduling of the event presented a bit of a problem for the Tottenham fan. It started at 6pm – well into the second half of the North London derby against Arsenal, and at a point where Spurs were already 3-0 behind and staring down the barrel. His mood can't have been lifted much when the event chair mentioned the score in her introduction.
Obiter noted how Lammy afforded himself just one glance of his phone during the event, which would have told him that despite a late consolation, Spurs had been well beaten.
Meanwhile Sir Keir Starmer, an Arsenal fan, was reported to have watched the match in a local pub. Perhaps Lammy needs to have a word with the event schedulers to make sure his diary is similarly clear for important matches.