The success of the England Lionesses – who beat Germany on Sunday to clinch the Euros – will no doubt open a raft of sponsorship deals as companies seek to associate themselves with the women's game.
But long before Chloe Kelly and Ella Toone lit up Wembley, the legal profession was backing women's football at all levels, providing valuable support for teams to secure kit, training equipment and facilities.
Liverpool firm MSB Solicitors began sponsoring local club MSB Woolton in 2015, kick-starting a remarkable rise in grassroots football, with 300 female players now registered at all age groups.
East Anglia practice Ashtons Legal has a number of projects ongoing, including sponsoring Wymondham Town Ladies and putting money into Ipswich Town FC Women through matchday sponsorship and sponsoring Blues defender Paige Peake.
Capital Law, based in Cardiff, is a prominent supporter of girls and women's football, sponsoring Cardiff City's Zoe Atkins last season and now having its logo on the training kits for the women's first team, under-19 and under-16 teams.
Cumbria firm Bendles Solicitors is about to enter its fifth season as partners for Carlisle United Ladies and has recently extended its sponsorship to a local primary school, enabling the women's team to run training sessions with the children. Bendles partner Alison Bone said: 'You can only be what you can see, this stands true for female role models in both sport and the legal profession. Women are underrepresented in both; we hope that by supporting women in sport it will pave the way for the younger generations to build confidence and be inspired.'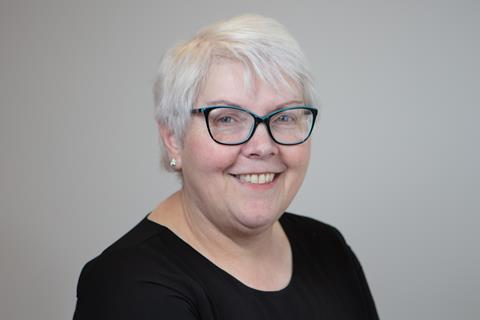 Devon and Cornwall firm Slee Blackwell Solicitors has kitted out newly-founded team Braunton Ladies and have even had one of its commercial partners in Barnstaple turn out for the club.
The Birmingham office of national firm Clarke Willmott has sponsored the Alvechurch under-16s ladies team since 2019/20 and last season helped the team to an unbeaten league campaign and run to the cup semi-finals.
'They are a very talented group of players and we have been proud to assist with their development as they move towards semi-professional status,' said the firm's Rayner Grice.
Leeds practice Lake Legal was last season's shirt sponsor for Thackley Ladies and has also encouraged staff to attend matches.
Partner Claire Glaister explained: 'The ladies team doesn't have a huge amount of support in comparison with the men's team which is why we thought it would be the better option when we were approached about sponsorship on the basis that the women's teams are so often overlooked (although probably not now!).'
John Fowlers Solicitors, based in Essex, was last season the main shirt sponsor for Chelmsford City Women. Speaking when the deal was announced last year, City's Emma Rushen said: 'Even telling the girls that we've got a new kit sponsor for next season, the WhatsApp group hasn't stopped. It's massive.
'It gives the girls a lot of pride as well, because they feel like they're part of the club. They feel like they're being recognised for their potential.'
National firm BDB Pitmans is in the middle of a three-year sponsorship deal to appear on the back of the Reading FC Women shirt. The team play all their games at the Madejski Stadium – one of a handful of clubs to permanently share a ground with their male equivalents.
Elsewhere, Yorkshire firm Switalskis sponsors a Bradford City Women player, Jersey firm CorbettLeQuesne has sponsored St Lawrence Women's team on the island for several years, Bolton practice VM Family Law sponsors a local girls team and London outfit Spector Constant & Williams has financially backed local club Omonia Youth (boys and girls teams) for a number of years.
And the support from the legal profession does not stop at financial help. Lincolnshire club Stamford AFC will have a new women's team for the 2022/23 season – managed by circuit judge Robin Chaudhuri.