Much of the media focus on last week's MPs' register of interests was on Theresa May's shoe shop discount card and Ed Miliband's £2,500 payment for a presenting stint on BBC Radio 2.
For those with an eye on legal matters, the register, which covers interests as at 31 July, had a few gobbets to keep us interested.
Former justice minister Jonathan Djanogly took home £50,000 for around 62 hours' work as chairman of a venture capital trust and as a consultant for his own business, CGLV Limited.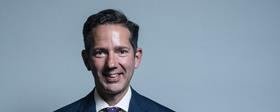 Djanogly also registered trips this year to Hong Kong and Switzerland, the value of which came to more than £12,000.
His Conservative colleagues paid by law firms include: Jake Berry (Squire Patton Boggs, £2,500 a month), Fiona Bruce (Fiona Bruce and Co, £150,000), Sir Bill Cash (William Cash & Co, £30,000), Alberto Costa (Nicholas Woolf and Co, £834 a month) and John Stevenson (Bendles, £2,400 a month)
Keir Starmer, who was linked with a job at Mishcon de Reya earlier this summer, received £4,500 for legal advice provided to the firm last year, as well as £3,200 from London firm Simons Muirhead & Burton for 10 hours' work in November. Simons Muirhead & Burton was also registered as donating £5,000 to Starmer in June 2017.
Former shadow justice minister Jo Stevens received £5,000 as a donation from claimant firm Thompsons Solicitors LLP, to go with £29,000 during the last year from various trade unions.
And the most anticlimactic entry on the list? Undoubtedly new lord chancellor David Lidington. His entry for donations and extra income reads simply as 'Nil'. Fair enough. Plenty to do at Petty France, after all.