Is Robert Buckland QC MP keeping a diary of his time in government? Appearing before the Lords constitution committee yesterday, the lord chancellor was asked if he keeps an 'oath book' recording the times he is required to intervene to defend the judiciary or make observations about the need to adhere to the rule of law.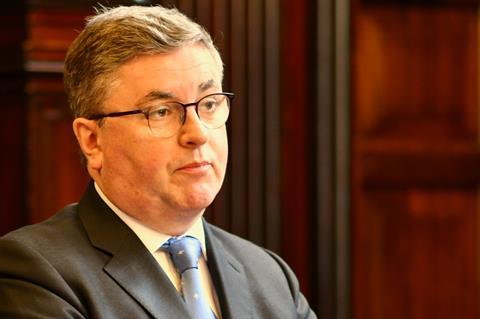 'On the 20-year rule, it would be very useful for historians to know when you had to intervene, but also to show us that you did fight the good fight,' said Lord Hennessy of Nympsfield. 'Indeed I know you fight the good fight. But if you don't keep a lord chancellor's black book, could you perhaps start?'
Buckland replied: 'I'll say this to the committee, I have the means by which I keep my memory assisted. So without going into it in morbid detail… First of all, I think the tweets I've issued are there on the public record already. A mere trawl back over the last few months will see them. The speeches I've made about it are on the public record already. But fear not, if I ever get round to writing anything, my memory will be very clear.'
Watch this space (in 20 years' time).