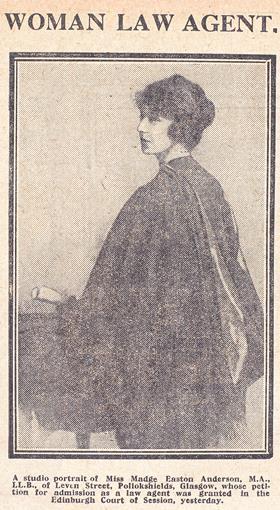 Madge Easton Anderson was the first woman solicitor in the UK but she has long been a name without a face. Now, as the profession marks the centenary of the Sex Disqualification (Removal) Act 1919, the University of Glasgow's law academics and students have discovered a photo of the pioneering practitioner.
Senior law lecturer Maria Fletcher says: 'Madge had a number of firsts to her name. She was the first woman law graduate at Glasgow, the first to be admitted to practice as a solicitor in Scotland and indeed the first UK female lawyer, as well as being a partner in the first UK law firm to be run only by women based in London.'
The university hopes relatives will now get in touch to help learn more about Anderson's life.