Back in May, MPs on parliament's International Development Committee were baying for legal blood. Appearing before the committee's investigation of sex scandals, former Save the Children director Sir Alan Parker had to deny his charity wasted funds on lawyers sending 'highly aggressive' letters to media organisations. A figure of £100,000 on legal spend was bandied around by MPs grilling Parker as the aid sector was accused of employing lawyers to have stories 'shut down'.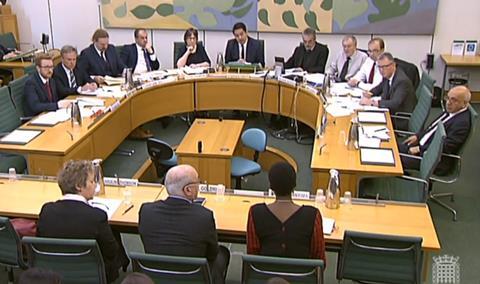 After such a build-up, Obiter was braced for some lawyer-bashing in the committee's report. However, despite the report noting that charities seemed to pay more concern for their reputations than the victims of exploitation and abuse, there are precious few mentions of the firms that might have helped in that damage limitation. And no mention at all of that £100,000 legal spend.
Clearly, and understandably, the committee felt its priority was to report on the issues themselves, rather than focus on any individuals helping to stop them becoming public. But after displaying such anger about donations being frittered away on legal fees, it feels strange this did not require a merit over the course of the 120-page report.
Obiter's first thought was that a lawyer committee member had nobbled the report, perhaps citing the UN Basic Principles on the Role of Lawyers, but that does not appear to be the case: none of the committee members is legally trained. Onwards and upwards.