Could Hollywood beckon for solicitor Judy Ramjeet (pictured)? The former junior vice-president of West London Law Society is heading to the Edinburgh Festival Fringe next month, where she will star in an adaptation of No Knowing, a one-act play by Alan Ayckbourn. This will be Ramjeet's third – and biggest – role since taking up acting classes just two years ago.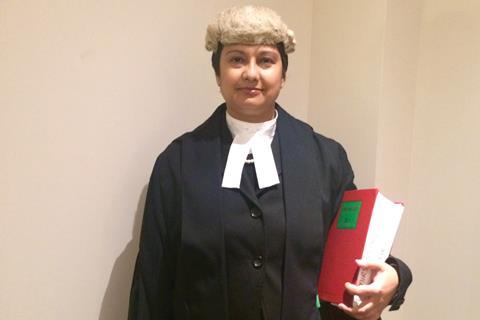 For her first role, she played an Irish maid in Three Bags Full at the National Archives in London's Kew Gardens. Ramjeet recalls auditioning with an Irish accent: 'Where I got that accent from I do not know.' Following one performance, an audience member from Ireland told her she had nailed the brogue.
Later this year Ramjeet will be appearing in a murder mystery called Agatha Crusty and the Village Hall Murders. Would she give up the day job? Ramjeet says she loves being a solicitor. But with her acting career, 'I feel what I'm doing is hopefully going to provide some sort of inspiration to other people to never give up on their dreams.' Her ultimate dream: to appear in Shakespeare, and also a Hollywood film, 'even if I've only got two lines'.