As children don school uniforms and office workers squeeze back into suits, the courts service has decided it is time for lawyers to smarten up as well.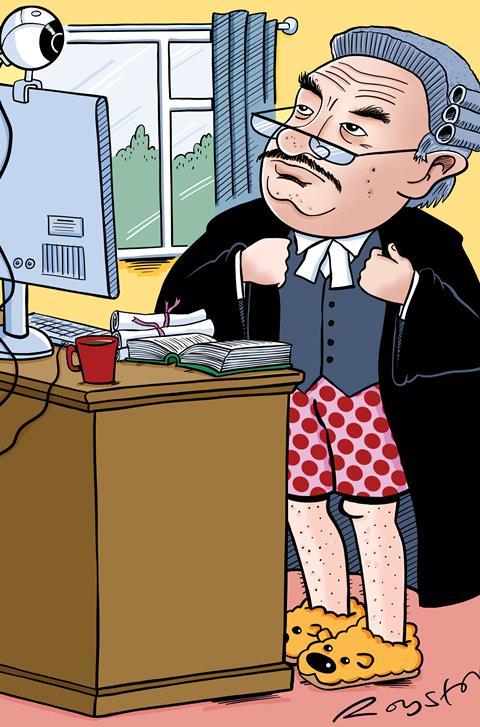 From 1 October, advocates – whether appearing remotely or in person – will be required to be robed at all Court of Appeal Criminal Division hearings, HM Courts & Tribunals Service announced in stern capital letters at the bottom of its daily list.
The notice reminded Obiter of a joke document doing the rounds on Twitter at the height of lockdown, in which judges were requested to wear 'white cotton towel robing with an appropriate fringed towel turban' to conduct their online hearings. Junior counsel, meanwhile, were asked to wear a grey polyester dressing gown – short-sleeved – with a grey polyester sash.
Unfortunately, this does not seem to be what the Court of Appeal has in mind. Advocates appearing remotely still have webcams on their side, however. Obiter suspects that wigs and gowns – coupled with a suitably garish pair of elasticated trousers – could be the look of the season.