Libel silk Dame Victoria Sharp DBE made history last week when she was sworn in as the first woman president of the Queen's Bench Division. Obiter popped next door in the hope that some fun facts about the guest of honour would be revealed.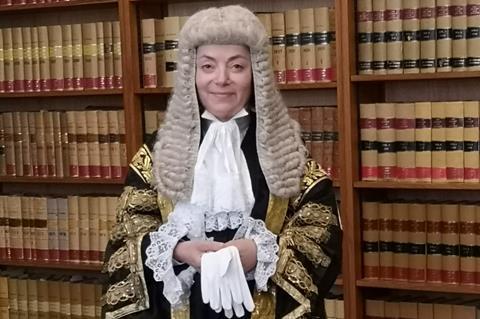 We weren't disappointed. Court 4 was in stitches after the lord chief justice recalled how Dame Victoria nearly brought her career to an end as a pupil at One Brick Court.
Lord Burnett said: 'The early 80s was a time when many people, including Dame Victoria's pupil master, smoked at work.' She detested conducting business in the fug of 'particularly filthy French cigarettes'.
The lord chief justice said he was informed 'that over lunch one day she emptied a firework of its gunpowder and stuffed a little into the end of each Gitane and awaited events. In conference, Mr Rampton [Richard Rampton QC] calmly lit up and it exploded in his face. In those chambers it went down as the only recorded example of a pupil trying to assassinate a pupil master'.