Mr Justice Holman was sent off in style this week as the great and good gathered in Court 4 of the Royal Courts of Justice to celebrate a judge 'ahead of his time'. The longest-serving current High Court judge, a 27-year stalwart of the family division, departs in August and admitted: 'I truly do not want to retire.'
Former Supreme Court president Lady Hale and former president of the Family Division Dame Butler-Sloss were in attendance, as were Holman's sister and brother-in-law Christine and Neil Hamilton.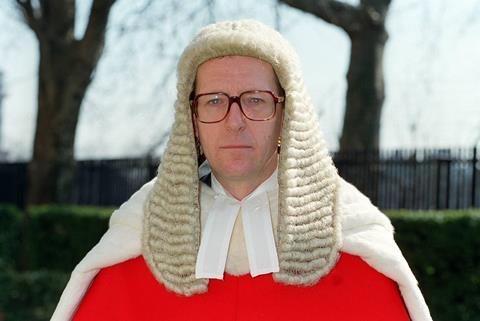 Family Division president Sir Andrew McFarlane hailed Holman, who almost invariably sat in open court, as an 'early champion of transparency' who was 'ahead of his time'.
And Baroness Shackleton, in a tribute approved by the president of the Law Society , thanked Holman for his 'long and outstanding contribution to family law'. Removing her solicitors' robes to reveal a maritime-themed jacket, she added: 'From the Royal Courts of Justice to the Royal Yacht Squadron, from judge to commodore, our loss is their gain.'
Holman (just about) resisted the urge to hold forth on 'the scourge of costs [and] the very limited availability of legal aid', before urging those in attendance: 'Now let's party.' Hear, hear.