Next in our series examining how English law is being used in different jurisdictions, we hear from Dubai and Singapore

English law is vital for divorcing couples in Dubai and Singapore
Alexandra Tribe
I set up Expatriate Law in 2010. I was living in Dubai at the time and set up the firm to meet the specific needs of British expats in the United Arab Emirates (UAE) who found themselves needing access to English family law advice.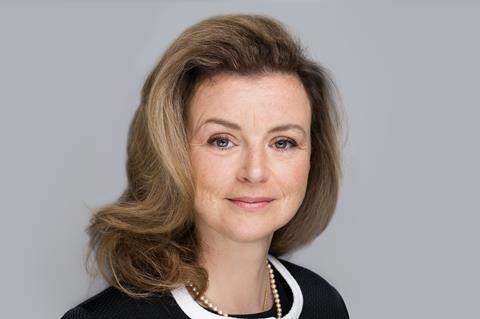 We are now a team of 13 lawyers and six support staff and we are based across London, the UAE and most recently Singapore.
A divorce is challenging in normal circumstances. But for expat families there are layers of additional complexity: choice of jurisdiction for the divorce and how that can affect the financial outcome, residence rights for the trailing spouse following divorce, dealing with foreign businesses and complex assets in multiple jurisdictions, as well as cross-border enforcement problems and the movement of children across international borders.
For British expats living overseas, divorce and the financial matters arising can usually be dealt with through the English courts. This is because proceedings can be initiated in England based on one of the parties' domicile, even for those who have lived abroad for years.
Jurisdiction has widened post-Brexit, with the restrictions relating to maintenance claims under the EU maintenance regulations falling away.
I found that British expatriates living in the Middle East were greatly reassured to be able to resolve their family law disputes under English law, using principles of needs and fairness that were familiar to them.
The laws in the UAE are Sharia based and have evolved from a culture that places financial responsibility on a wife's father or brother rather than her former spouse.
Expatriate couples can instead use English law to resolve issues on divorce or separation in an amicable way, using a range of alternative dispute resolution (ADR) methods that have developed over time such as mediation, Private financial dispute resolution appointments (FDRs), arbitration, collaborative law or round table meetings.
If court is required, hearings can now take place online. My nine years practising family law in Dubai has given me a true insight into how expat life differs from life at home; this knowledge and experience helps me give rounded advice to our expatriate clients.
Sonny Patel
In 2014, after eight years practising in London, I joined Expatriate Law to focus entirely on cross-border cases and to enjoy the unique opportunity to practice English family law while living in the Middle East.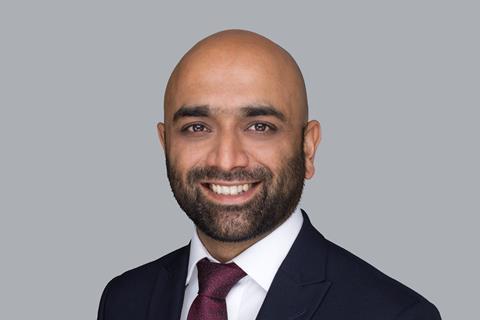 In 2017, I visited Singapore to work out whether it was possible for us to set up here and by October 2019 we were up and running as a licensed Foreign Law Practice.
I am instructed by British expats primarily based in Singapore and across Asia, but I still receive enquiries from all over the world.
Although Singapore's legal system has its roots in English common law, Singapore is a mature, independent legal system. Kara Owen, the British High Commissioner to Singapore describes London and Singapore as peers in the 'premier league of litigation'. The Singaporean lawyers I have worked with have been outstanding.
There are a number of differences between English and Singaporean family law which can fundamentally alter the financial outcome of a divorce:
In Singapore, it's possible to definitively exclude non-matrimonial assets. In England, those same assets can still be vulnerable to division on divorce.
In England, a financially dependent party can maintain legal representation by way of a divorce litigation loan or by making an interim application to force the other party to pay their legal fees.
However, in Singapore it's not uncommon for expat wives to have to represent themselves throughout the process, which can create a perverse incentive for the husband to make the proceedings as difficult as possible.
English family law is gender-neutral. In Singapore, a dependent husband cannot pursue spousal maintenance claims against his wife unless he is 'incapacitated'.
It is simplistic to assume that wives would automatically want to proceed in England and that husbands would want to proceed in Singapore. Every case is different, and a single fact can tip the decision in either direction.
Even when there is a theoretical option to defend English proceedings most respondents prefer to engage rather than force the family into destructive and damaging litigation across two jurisdictions.
The ability to apply for financial relief in the English courts after an overseas divorce looms over settlement negotiations.
It's of no use using local law to impose an outcome which fundamentally offends English notions of fairness, because the English court can and will step in to correct an unfair outcome.
The English system heavily encourages parties to settle. FDRs are effective at achieving settlement. The rapid digitisation of work during the pandemic and the use of video calls to host meetings, means that FDRs can now take place digitally for clients wherever they are in the world, without the need to travel.
What opportunities are emerging post-Brexit?
I've seen headlines which suggests that the UK's post-Brexit future will be to emulate Singapore as a low-tax, low-regulation, forward-thinking business environment.
The UK has joined the Association of Southeast Asian Nations (ASEAN) as a 'dialogue partner' and has also applied to join the Comprehensive and Progressive Agreement for Trans-Pacific Partnership (CPTPP) of which Singapore is a member, along with Japan, Malaysia, Vietnam and others.
This proactive engagement with Asia suggests that there will be opportunities on the horizon for British businesses, more opportunities for Brits to work abroad, thereby meaning English law firms will be able to find their niche advising businesses and individuals across the region.
Alexandra Tribe is managing partner of Expatriate Law
Sonny Patel is a partner at Expatriate Law