Law Management conference
It was a dapper Paul Bennett, looking every bit the professional in shirt and tie, who chaired the Law Management Section (LMS) annual conference 2021. And yet, towards the end of the conference, he confided: 'This is only the third time I've worn a tie in the last 15 months.' The pandemic's impact on LMS committee chair Bennett's habitual sartorial elegance, it might be argued, was one of its least challenging side-effects. But it did set the keynote to the conference, with most of the speakers focusing on the dark days of Covid-19 and how most firms were able to survive, if not thrive.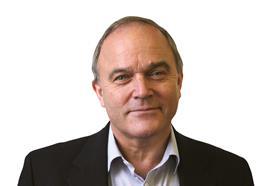 Chair of mental health charity Mind, Stevie Spring, gave the opening presentation. She told the conference that she was formerly a PR guru for the BBC Save the Children mascot, Pudsey. 'Why the move to Mind after the starry glamour of Pudsey?' Spring asked aloud. 'Because my own mother had very severe bipolar disease, there are still fragile members of my family and, personally, I have suffered from menopause-induced depression.'
Former lawyer Spring's candour about her own struggle with mental ill-health exemplifies her call for 'increased transparency' around the subject. 'People should be able to access support without stigma,' she insisted. 'After all, even pre-pandemic 25% of the population had a mental health issue and yet barely half of them got any help. Mental health is the Cinderella of healthcare. Mind estimates that there has been a 40% hike in mental health cases since Covid struck. Chillingly, almost one-third of young women reported self-harming during the pandemic.
'Firms should put in place their own staff welfare programmes. There is a cost, of course, but (professional services giant) Deloitte estimates that for every £1 invested in staff care, there is a £5 payback. How many of your investments earn 5:1?'
Vice-chair of the LMS committee Nadia Biles Davies moderated the next session, a panel discussion Looking to the New Normal. Panellist Clare Murray, managing partner of City employment law firm CM Murray, enthused: 'There were six people in the office on Monday! That was wonderful, a real bonus.' Nonetheless, the new normal for her firm, she said, is likely to be working from home two days per week. 'We have upped our social media training to compensate for the lack of personal meetings – because if you are not visible, then you are invisible.'
St Albans firm Debenhams Ottaway managing partner Susan Glenholme recalled the early days of the pandemic. 'A year ago, we were doing drive-by will witnessing, signing documents on the lids of wheelie bins in the car park. I kept in touch with colleagues by picking up the phone and asking how they were doing. And then there was my weekly email.' And for the future? 'Our St Albans community is as keen as we are to get back to face-to-face meetings. And we are continuing to invest in IT – it's what got us through this last year.'
'Firms will be recruiting aggressively. How do you retain your talent? You listen to your clients and decide what you want to be famous for'

David Pester, TLT
Devon firm Wollens chief executive Chris Hart remarked, one assumes ironically: 'It's a complete miracle that fee-earners who pre-pandemic couldn't function without secretarial support have suddenly discovered that they can cope perfectly well by themselves.' And for the future? 'We have hybrid models ready and waiting.' David Pester, head of strategic growth at national firm TLT, predicted that post-Covid: 'Firms will be recruiting aggressively. How do you retain your talent? You listen to your clients and decide what you want to be famous for.'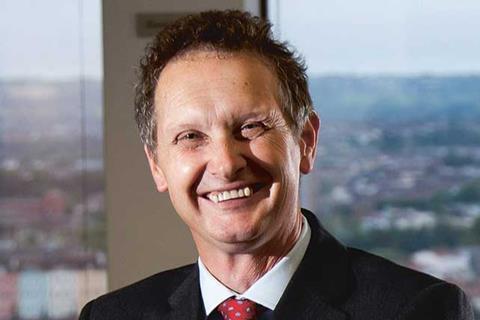 Biles Davies, who is also chief operating officer of London public law specialist firm Sharpe Pritchard, moderated the next session, too: Benchmarking – why it is important and how to use it to benefit your firm. Benchmarking requires you to measure your firm against other, more successful firms providing a similar service and identify how you can make changes to bring your firm up to the same standard. The speaker, Patricia Kinahan, is a partner at Cheltenham financial planners Hazlewoods. 'Benchmarking is really about trends,' Kinahan observed, 'and how you use nuggets of information from it. The legal profession doesn't like change, but after Covid you now know you can do it, so go ahead and do it.
'Benchmarking will help you build a roadmap for the future, a three-year strategy, for example, comprising one year's detailed forecasting and two years' outline forecasting. Reviewing and checking the strategy should be a rolling exercise. Review, review, review. Don't leave your plan in a drawer to gather dust.'
Kinahan continued: 'What are your key objectives? Fewer inputs and more outputs, that is one. But also remember that the most successful law firms invest the most when it comes to supporting fee-earners. If you engage with your colleagues, you get better results. My prediction for the next five years is more office-based work, less working from home. The younger generation of lawyers may have missed out on person-to-person supervision during Covid-19. They will need extra support in the future.'
Moderating her third successive presentation, Biles Davies turned her attention towards: What have we learned about business development since March 2020? Yorkshire firm Ramsdens' marketing director Sinéad Sopala responded: 'It was interesting, but scary.' Bernard Savage, a director at professional services marketing company Tenandahalf, remarked that Covid has reminded us all that there is 'a lot more to business development than stale canapés and warm white wine. We have re-discovered the telephone, for instance, and found that contacting senior people is easier nowadays because they are not travelling all the time. Also, we have learned that little and often is more effective than one-off big marketing events, which are mostly forgotten once the hangover has passed.'
'Digital interaction is free,' Sopala noted, 'and so there is no good reason not to stay connected and visible to your clients. Before Covid, we were sending them a newsletter every other month. Now we are doing it every week. Before 23 March [the day the government ordered a strict lockdown], we had never used Zoom. But since then, we have used it regularly to remind clients that we are here to help. Zoom has expanded our geographic reach – we can instantly communicate with anyone with a computer worldwide.' She then asked with a smile: 'But once we return to face-to-face interactions in boardrooms will we continue to wave hello and goodbye at the beginning and end of every meeting?'
Savage noted: 'Face-to-face and online meetings are not the same. There are so many distractions when you are online from home – pets, children, deliveries. Don't allow your webinars to run on for too long.' Sopala concurred: 'If you're losing your audience, make the online sessions shorter.'
Bennett, a partner at national firm Bennett Briegal LLP, returned to chair the first session of the afternoon, New Roles for the New Normal. He was joined by Chris Bull from global consultancy to the legal profession, Edge International. Bull began: 'What might the future look like? At Edge International, we are always looking for trends and how what is happening in larger firms can be downsized for smaller firms. Some innovations have become mainstream, such as digital technology. After all, we all have it at home now and it is no longer quite so intimidating. Nonetheless, Generation Z [defined as the generation of people born between the late 1990s and the early 2010s] is likely to have more influence on the evolution of law firms than any previous generation. After all, they are digital natives – born and raised in the age of digital technology.
'MS Office is where digital natives live and work, not the physical office. The technology is changing at a faster pace than ever before and we may all, digital natives included, be required to relearn multiple times in our careers how to derive full benefit from it.
'There will be new roles in law firms to reflect this new normal. Sometimes called the new legal C (as in chief) suite, these might include chief legal engineer, chief pricing officer, chief information security officer, chief risk officer and chief client experience officer. The partnership model for law firms has been shifting for a long time and is no longer the default model. The new normal is more often a limited company nowadays, which will increasingly be modelled around the C suite.'
Bennett stayed with us for Building financial resilience post-Covid and -Brexit, delivered by Andrew Allen, a partner at south-west England chartered accountants and business advisers PKF Francis Clark. He guided us through the financial ups and downs of the legal sector since 2019 and gave us some of his predictions for the immediate future.
'Some 75% of the firms that I act for reported growth in 2019,' Allen said, 'and in some cases reported their best year ever. The years 2019-2020 were solid for law firms and then along came Covid. But still there was no sector-wide catastrophe. Under-achieving departments were subsidised by loans from the government's Coronavirus Job Retention Scheme and the expense of overheads plummeted because fewer people were working in the office, still fewer people were travelling and investment in business development had all but ceased.
'There were downsides, of course. Most residential conveyancing teams, for example, were furloughed at the beginning of the pandemic, only to return when the market heated up like never before. The result was overworked and exhausted colleagues, which is when mistakes are made, bringing with it the risk of higher professional indemnity insurance (PII) premiums. There is also the danger of burn-out for key fee-earners.
'As the pandemic slowly recedes, firms are investing in modifying their offices for hybrid working (a mix of office-based and home-based work). There is also the expense off fitting out home offices and training staff in how to work remotely. On the plus side, clients are now accustomed to remote contact and therefore geographic restraints are less important. On the negative side, are managers ready for people working from home? Do old suspicions linger in their minds that staff are watching day-time TV when they should be working?'
The conference concluded with the last session, An insight into the current professional indemnity insurance (PII) market for law firms. The speaker was Jake Fox, managing director of Leeds insurance broker JM Glendenning Professional Risks. His presentation, to nobody's surprise, painted a grim picture. 'I've been doing this for 20 years,' Fox said, 'and this is the toughest PII market I've ever seen. It was a hard market before Covid came along and the pandemic has ensured that the misery lasts longer.
'There is a reduced appetite from PII insurers to take on new business; they mostly turn new business away. Some insurers are demanding personal guarantees, with the result that some firms have opted for the more expensive policies rather than expose individuals to the risk. And co-insurance, where two or more insurers share the cover, is becoming more common.'
Fox advised: 'Act early while there is still a choice of PII providers and you have time to make a strong case for your firm. Be prepared to provide more detail about your response to the pandemic and how your firm's systems and processes have coped. Engage a specialist PII broker. And finally, be realistic – it's a very tough market and you should expect to see your premium increase by 15-20%.'
And with those words of foreboding still ringing in delegates' ears, Bennett closed the conference.