Most law firms recognise that the legal profession has a diversity problem. Whilst the number of BAME solicitors is growing and there are now more women than men entering the profession, law firm partnerships remain largely male and white.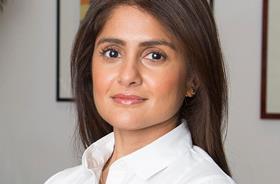 There are no quick fixes and many firms find it challenging to alter the make up of their organisations, particularly at senior levels. Diversity and inclusion is an ongoing process and needs to be embedded in an organisation's culture rather than being a tick box exercise. Whilst Hodge Jones & Allen has long had a diverse workforce, in part due to the nature of the areas we practice in, we are continually looking at ways to improve and to ensure we are an inclusive firm.
For us, having a workforce that reflects our client base is vital to our success. Employing lawyers from a range of different backgrounds brings diversity of thought, encourages innovation, makes us a more attractive employer and for our clients means they can relate to those advising them.
The obvious place to start when considering the diversity of your firm is recruitment. For a long time, we have been operating a blind recruitment process for trainees whereby gender, name and age were removed from CVs. Whilst this helped guard against more obvious unconscious bias in terms of gender and ethnicity, I was concerned that socio-economic background was still coming into play. None of us can be truly objective and there was a danger that an Oxbridge candidate, for example, would potentially have the same essay judged more favourably than someone who went to a less prestigious university.
For many, the rising cost of going away to university means the only option is to go to university locally. Some students may have caring responsibilities, limiting their choices for higher education, or may not have parental support. To ensure we draw from the widest possible talent pool we have now also removed education details from our initial recruitment stage. I want to hire candidates with the right people skills as well as academic ability and so hope that this change will ensure our own prejudices aren't causing us to miss out on talented people who come from less advantaged backgrounds.
Once employees join us, we work hard to keep them here and to help them fulfil their potential. This means providing the right training, mentoring, promotion opportunities and flexible working options. We want to eliminate barriers to progression – for those seeking promotion to partner, the business case is what matters – I don't want women about to go on maternity leave, for example, to feel they can't apply.
For us, having diversity at the top helps us provide role models to junior lawyers, demonstrating there are no barriers to progression for those with the necessary skills and talent for the job.
Open dialogue with staff members at all levels is key to inclusion. Gaining perspectives from across the firm helps us shape our business to suit the lives of staff. We are owned by our employees so I want to ensure everyone feels they have a voice which will be listened to. It was an idea of one of our solicitors to set up an LGBT+ network last year, drawing members from across the firm for events such as our recent panel discussion on transgender rights. Giving everyone at the firm a greater understanding of the experience of transgender people in the workplace and the confidence to have open conversations is also beneficial to clients, some of whom are facing these issues themselves.
It's not always easy to break out of the traditional structures that hold diversity back. If it's proving too difficult to make changes from within, you could think about bringing in external help from someone independent. They will be able to highlight issues and this approach can be harder for management teams to ignore to elicit change.
Organisations such as Stonewall are also useful sources of advice – we are currently looking at new ways to improve inclusivity by participating in the Stonewall Workplace Equality Index, a benchmarking tool which helps us measure our progress.
The legal profession is making progress but more needs to be done. It's not just about gender and race; diversity and inclusion goes far wider and needs to be embedded in the culture, covering the whole lifecycle of an employee from recruitment, through training and promotions to the very top.
Vidisha Joshi is managing partner at Hodge Jones & Allen